郭斯彥 Kuo, Sy-Yen
Ph.D.

University of Illinois at Urbana-Champaign , 1987

M.S.

University of California at Santa Barbara, 1982

B.S.

National Taiwan University, 1979
辦公室 : 博理館 522
電話 : +886-2-33663577
傳真 : +886-2-33663511
Email :
Office Hour : Tue 5-6, Fri. 4-5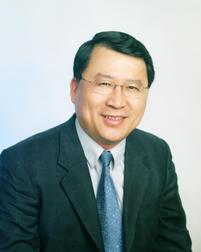 主要研究領域
行動計算與網路、可靠分散式系統、積體電路設計驗證、量子計算與通訊
Mobile computing and networks, dependable distributed systems, SoC design verification, quantum computing and Communication
---
研究領域摘要
郭斯彥教授在台大電機系主持分散式系統與網路實驗室,其主要研究目標是容錯計算。在現今軟硬體及有線與無線網路發展皆愈趨複雜的環境中,為了要使資訊系統得以提供具有高可靠度與高可用性的服務,系統的容錯設計這個議題顯得相當重要。在容錯領域中,郭教授目前的研究方向包含了行動計算與網路、可靠分散式系統、積體電路設計驗證,以及量子計算等。
在參與的計畫方面,郭教授目前主持科技部總計畫暨子計畫一:具靈活性與可信度之物聯網雲端服務平台及其在生產力4.0之應用,總計畫暨子計畫一:基於軟體定義之節能資料管理機制應用於多租戶物聯網資料中心、台日國際合作計畫針對異質物聯網所設計的具可靠性與破壞容忍性的資料隱私與完整度保護機制、台蒙國際合作計畫開發和設計一套符合真實世界無線網路的交通監控系統,資策會的基於Machine Learning Approach之網路異常/干擾偵測與分類技術研究等計畫。另外,郭教授並主持新漢電腦公司的以事件導向流程管理為基礎的工業物聯網雲端服務之概念驗證計畫。
Professor Sy-Yen Kuo is heading the Dependable Distributed System and Networks Laboratory in the Department of Electrical Engineering at NTU, which focuses on the research of dependable netowrks and systems, SoC design verification, and quantum computing and communication. Nowadays, more and more complicated development of hardware/software systems and wired/wireless networks has made fault tolerance a very important issue in designing information systems to provide services with high dependability and high availability. Among his current research interests are mobile computing and networks, dependable distributed systems, and quantum computing.
Prof. Kuo has involved in many important research projects, such as Elastic and Dependable Internet-of-Thing Cloud Service Platform and Its Application in Productivity 4.0, Energy-efficient Data Management based on Software Defined Approach for Multi-tenant IoT Services in Datacenters sponsored by MOST, and Network Anomaly Detection Based on Machine Learning Approach sponsored by Institute for Information Industry.
Sy-Yen Kuo(郭斯彥) is the Pegatron Chair Professor at the Department of Electrical Engineering, National Taiwan University (NTU), Taipei, Taiwan. He was the Dean of College of Electrical Engineering and Computer Science in NTU from 2012 to 2015 and the Chairman of Department of Electrical Engineering in NTU from 2001 to 2004. He also took a leave from NTU and served as a Chair Professor and Dean of the College of Electrical Engineering and Computer Science, National Taiwan University of Science and Technology from 2006 to 2009. He received the BS (1979) in Electrical Engineering from National Taiwan University, the MS (1982) in Electrical & Computer Engineering from the University of California at Santa Barbara, and the PhD (1987) in Computer Science from the University of Illinois at Urbana-Champaign. He spent his sabbatical years as a Visiting Professor at Hong Kong Polytechnic University from 2011-2012 and at the Chinese University of Hong Kong from 2004-2005, and as a visiting researcher at AT&T Labs-Research, New Jersey from 1999 to 2000, respectively. He was a faculty member in the Department of Electrical and Computer Engineering at the University of Arizona from 1988 to 1991, and an engineer at Fairchild Semiconductor and Silvar-Lisco, both in California, from 1982 to 1984. In 1989, he also worked as a summer faculty fellow at Jet Propulsion Laboratory of California Institute of Technology. His current research interests include dependable systems and networks, mobile computing, cloud computing, and quantum computing and communications.
Professor Kuo is an IEEE Fellow. He has published more than 400 papers in journals and conferences, and also holds 21 US patents, 19 Taiwan patents, and 10 patents from other countries. He received the Distinguished Research Award and the Distinguished Research Fellow award from the National Science Council, Taiwan. He was also a recipient of the Best Paper Award in the 1996 International Symposium on Software Reliability Engineering, the Best Paper Award in the simulation and test category at the 1986 IEEE/ACM Design Automation Conference (DAC), the National Science Foundation's Research Initiation Award in 1989, and the IEEE/ACM Design Automation Scholarship in 1990 and 1991.
---
Journal articles & book chapters
1. C. H. Chen, T. Y. Hsia, Y. Huang, and S. Y. Kuo, "Data Prefetching and Eviction Mechanisms of In-memory Storage Systems Based on Scheduling for Big Data Processing" , IEEE Transactions on Parallel and Distributed Systems (accepted for publication) , Jan. 2019
2. S. C. Huang, H. Liu, B. H. Chen, Z. Fang, T. H. Tan, and S. Y. Kuo, "A Grey Relational Analysis-Based Motion Detection Algorithm for Real-World Surveillance Sensor Deployment" , IEEE Sensors Journal , Vol. Vol. 19, Issue 3 , pp. 1019-1027-, Feb. 2019
3. C. H. Chen, J. W. Lin, and S. Y. Kuo, "MapReduce Scheduling for Deadline-Constrained Jobs in Heterogeneous Cloud Computing Systems" , IEEE Transactions on Cloud Computing , Vol. Vol. 6, Issue 1 , pp. 127-140-, Jan. 2018
4. H. W. Liang, W. H. Chung, and S. Y. Kuo,, "FDD-RT: A simple CSI acquisition technique via channel reciprocity for FDD massive MIMO downlink" , IEEE Systems Journal , Vol. Vol. 12, Issue 1 , pp. 714-724-, Mar. 2018
5. C. S. Cho, W. H. Chung, and S. Y. Kuo, "Using Tree-based Approaches to Analyze Dependability and Security on I&C Systems in Safety Critical Systems" , IEEE Systems Journal , Vol. Vol. 12 No. 2 , pp. 1118-1128-, Jun. 2018
6. B. H. Chen, S. C. Huang, and S. Y. Kuo, "Haze Removal Using Radial Basis Function Networks for Visibility Restoration Applications" , IEEE Transactions on Neural Networks and Learning Systems , Vol. Vol. 29, No. 8 , pp. 3828-3838-, Aug. 2018
7. L. F. Shi, B. H. Chen, S. C. Huang, A. Larin, O. Seredin, A. Copylov, and S. Y. Kuo, "Removing Haze Particles from Single Image via Exponential Inference with Support Vector Data Description" , IEEE Transactions on Multimedia , Vol. Vol. 20, Issue 9 , pp. 2503-2512-, Sep. 2018
8. Y. W. Chen, J. T. Hsu, C. C. Hung, J. M. Wu, F. Lai, and S. Y. Kuo, "Surgical Wounds Assessment System for Self-Care" , IEEE Transactions on systems, Man, and Cybernetics: Systems (accepted for publication) , Jul. 2018
9. T. H. Tan, M. Gochoo, F. R. Gean, S. C. Huang, and S. Y. Kuo, "Front-Door Event Classification Algorithm for Elderly People Living Alone in Smart House Using Wireless Binary Sensors" , IEEE Access , Vol. Vol. 5, Issue 1 , pp. 10734-10743-, Dec. 2017
10. B. H. Chen, S. C. Huang, and S. Y. Kuo, "Error-Optimized Sparse Representation for Single Image Rain Removal" , IEEE Transactions on Industrial Electronics, , Vol. Vol. 64, Issue 8 , pp. 6573-6581-, Aug. 2017
11. W. J. Hwang, T. M. Tai, Y. J. Jhang, Tung, Y. C. Tung, C. H. Ho, S. Y. Kuo, "Quality of Service Management for Home Networks Using Online Service Response Prediction" , IEEE Internet of Things Journal , Vol. Vol. 4, No. 5 , pp. 1773-1786-, Oct. 2017
12. B. H. Chen, A. Kopylov, S. C. Huang, O. Seredin, R. Karpov, S. Y. Kuo, K. R. Lai; T. H. Tan; M. Gochoo, D. Bayanduuren; C. S. Gong, and P. C. K. Hung, "Improved Global Motion Estimation via Motion Vector Clustering for Video Stabilization" , Engineering Applications of Artificial Intelligence , Vol. Vol. 54 , pp. 39-48-48, Sep. 2016
13. C. M. Yu, C. S. Lu, and S. Y. Kuo, "Compressed Sensing-Based Clone Identification in Sensor Networks" , IEEE Transactions on Wireless Communications , Vol. Vol. 15, No. 4 , pp. 3071-3084-, Apr. 2016
14. K. H. Chang, H. Z. Chou, D. Dobbyn, H. Yu, and S. Y. Kuo, "Handling Nondeterminism in Logic Simulation So That Your Waveform Can Be Trusted Again" , IEEE Design & Test of Computers , pp. 63-71-, Nov. 2016
15. C. S. Cho, W. H. Chung, and S. Y. Kuo, "Cyberphysical Security and Dependability Analysis of Digital Control Systems in Nuclear Power Plants" , IEEE Transactions on Systems, Man, and Cybernetics: Systems , Vol. Vol. 46, Issue 3 , pp. 356-369-369, Mar. 2016
16. H. W. Liang, W. H. Chung, and S. Y. Kuo, "Coding-aided K-means Clustering Blind Transceiver for Space Shift Keying MIMO Systems" , IEEE Transactions on Wireless Communications , Vol. Vol. 15, No. 1 , pp. 103-115-115, Jan. 2016
17. C. H. Chien, R. Van Meter, and S. Y. Kuo, "Fault-tolerant Operations for Universal Blind Quantum Computation" , ACM Journal on Emerging Technologies in Computing System , Vol. Vol. 12, Issue 1 , pp. 9.1-9.26-, Jul. 2015
18. D. L Liu, W. H. Chung, S. Y. Yuan, and S. Y. Kuo, "On the Banded Approximation of the Channel Matrix for Mobile OFDM Systems" , IEEE Transactions on Vehicular Technology , Vol. Vol. 64, Issue 8 , pp. 3526-3535-, Aug. 2015
19. D. L Liu, W. H. Chung, S. Y. Yuan, and S. Y. Kuo, "ICI Self-Cancellation with Cosine Windowing in OFDM transmitters Over Fast Time-Varying Channels" , IEEE Transactions on Wireless Communications , Vol. Vol. 14, Issue 7 , pp. 3559-3570-, Jul. 2015
20. C. S. Cho, W. H. Chung, and S. Y. Kuo, "Measurement and analysis of the leak tightness of reactor containment vessels: experiences and results" , Nuclear Engineering and Design , Vol. Vol. 292 , pp. 112-122-122, Oct. 2015
21. C. M. Yu, G. K. Ni, I. Y. Chen, E. Gelenbe, and S. Y. Kuo,, "Top-k Query Result Completeness Verification in Tiered Sensor Networks" , IEEE Trans. on Information Forensic and Security , Vol. Vol. 9, No. 1 , pp. 109-124-, Jan. 2014
22. C. M. Yu, C. Y. Chen, S. Y. Kuo, and H. C. Chao, "Privacy-Preserving Power Request in Smart Grid Networks" , IEEE Systems Journal , Vol. Vol. 8, No. 2 , pp. 441-449-, Jun. 2014
23. C. M. Yu, C. Y. Chen, S. Y. Kuo, and H. C. Chao, "Privacy-Preserving Power Request in Smart Grid Networks" , IEEE Systems Journal , Vol. Vol. 8, No. 2 , pp. 441-449-, Jun. 2014
24. D. S. L. Wei, S. Murugesan, S. Y. Kuo, K. Naik, and D. Krizanc, "Enhancing Data Integrity and Privacy in the Cloud: An Agenda" , IEEE Computer , Vol. Vol. 46, No. 11 , pp. 87-90-, Nov. 2013
25. S. Y. Yuan, W. B. Su, G. K. Ni, T. Y. Chi, and S. Y. Kuo, "A Compiler Design Technique for Impulsive VDD Current Minimization" , IEEE Trans. on Electromagnetic Compatibility , Vol. Vol. 55, No. 5 , pp. 855-866-, Oct. 2013
26. Y. T. Tsou, C. S. Lu, and S. Y. Kuo, "MoteSec-Aware: A Practical Secure Mechanism for Wireless Sensor Networks" , IEEE Trans. on Wireless Communications , Vol. Vol. 6, No. 12 , pp. 2817-2829-, Jun. 2013
27. C. M. Yu, Y. T. Tsou, C. S. Lu, and S. Y. Kuo, "Localized Algorithms for Detection of Node Replication Attacks in Mobile Sensor Networks" , IEEE Trans. on Information Forensic and Security , Vol. Vol. 8, No. 5 , pp. 754-768-, May 2013
28. S. Y. Dai, Y. Fyodor, M. W. Wu, Y. Huang, and S. Y. Kuo, "Holography: A Behavior-based Profiler for Malware Analysis" , Software: Practice and Experience , Vol. Vol. 42, Issue 9 , pp. 1107-1136-, Sep. 2012
29. C. H. Liu, S. Y. Kuo, D. T. Lee, C. S. Lin, J. H. Weng, and S. Y. Yuan, "Obstacle-Avoiding Rectilinear Steiner Tree Construction: A Steiner-Point Based Algorithm" , IEEE Trans. on Computer-Aided Design of Integrated Circuits and Systems , Vol. Vol. 31, No. 7 , pp. 1050-1060-, Jul. 2012
30. Y. S Liang, W. H. Chung, H. Zhang, and S. Y. Kuo, "Resource Allocation with Interference Avoidance in OFDMA Femtocell Networks" , IEEE Transactions on Vehicular Technology , Vol. Vol. 61 , pp. 2243-2255-, Jun. 2012
31. C. M. Yu, S. H. Hsieh, H. W. Liang, C. H. Lu, W. H. Chung, S. Y. Kuo, and S. C. Pei, "Compressed Sensing Detector Design for Space Shift Keying in MIMO Systems" , IEEE Communications Letters , Vol. Vol. 16, No. 10 , pp. 1556-1559-, Oct. 2012
32. H. W. Liang, R. Y. Chang, W. H. Chung, H. Zhang, and S. Y. Kuo, "Bi-Space Shift Keying Modulation for MIMO Systems" , IEEE Communications Letters , Vol. Vol. 16, No. 8 , pp. 1161-1164-, Aug. 2012
33. C. Y. Lu, S. A. Wang, and S. Y. Kuo, "An Extended XQDD Representation for Multiple-Valued Quantum Logic" , IEEE Trans. on Computers , Vol. Vol. 60, No. 10 , pp. 1377-1389-, Oct. 2011
34. C. M. Yu, Y. D. Tsou, C. S. Lu, and S. Y. Kuo, "Constrained Function Based Message Authentication for Sensor Networks" , IEEE Trans. on Information Forensic and Security , Vol. Vol. 6, No. 2 , pp. 407-425-, Jun. 2011
35. C. M. Yu, Y. T. Tsou, C. S. Lu, and S. Y. Kuo, "Practical and Secure Multidimensional Query Framework in Tiered Sensor Networks" , IEEE Trans. on Information Forensic and Security , Vol. Vol. 6, No. 2 , pp. 241-255-, Jun. 2011
36. H. Gou, W. Su, H. Zhang, and S. Y. Kuo, "On the convergence condition and convergence time of BGP" , Computer Communications , Vol. Vol. 34, Issue 2 , pp. 192-199-, Feb. 2011
37. Y. S Liang, W. H. Chung, H. Zhang, and S. Y. Kuo, "Resource Allocation with Interference Avoidance in OFDMA Femtocell Networks" , IEEE Transactions on Vehicular Technology , Jan. 2011
38. Y. Dai, Y. Fyodor, M. W. Wu, Y. Huang, and S. Y. Kuo, "Holography: A Behavior-based Profiler for Malware Analysis" , Software: Practice and Experience , Jan. 2011
39. C. H. Liu, S. Y. Kuo, D. T. Lee, C. S. Lin, J. H. Weng, and S. Y. Yuan, "Obstacle-Avoiding Rectilinear Steiner Tree Construction: A Steiner-Point Based Algorithm" , IEEE Trans. on Computer-Aided Design of Integrated Circuits and Systems , Jan. 2011
40. H. Z. Chou, K. H. Chang, and S. Y. Kuo,, "Accurately Handle Don't-Care Conditions in High-Level Designs and Application for Reducing Initialized Registers" , IEEE Trans. on Computer-Aided Design of Integrated Circuits and Systems , Vol. Vol. 29, No. 4 , pp. 646-650-, Apr. 2010
41. C. M. Yu, C. Y. Chen 3, C. S. Lu, S. Y. Kuo and H. C. Chao, "Acquiring Authentic Data in Unattended Wireless Sensor Networks" , Sensors Journal , Vol. Vol. 10, No. 4 , pp. 2770-2792-, Apr. 2010
42. C. M. Yu, C. C. Li, C. S. Lu, D. T. Lee, and S. Y. Kuo, "An Application-Driven Attack Probability-Based Deterministic Pairwise Key Pre-distribution Scheme for Non-Uniformly Deployed Sensor Networks" , International Journal of Sensor Networks (IJSNet) , Vol. Vol. 9, No. 2 , Feb. 2010
43. C. Y. Lu, S. A. Wang, Y. J. Cheng, and S. Y. Kuo, "Quantum Secure Direct Communication With Constant Number of EPR Pairs" , International Journal of Quantum Information , Vol. Vol. 8, No. 8 , pp. 1355-1371-, Dec. 2010
44. C. M. Yu, C. S. Lu, and S. Y. Kuo, "Non-Interactive Pairwise Key Establishment for Sensor Networks" , IEEE Trans. on Information Forensic and Security , Vol. Vol. 5, No. 3 , pp. 556-569-, Sep. 2010
45. P. Y. Yeh, B. Y. Ye, and S. Y. Kuo, "Effective Design-for-Testability Techniques for H.264 All-Binary Integer Motion Estimation" , IET Circuits, Devices & Systems , Sep. 2009
46. B. Y. Ye, P. Y. Yeh, S. Y. Kuo and I. Y. Chen, "Design-for-Testability Techniques for CORDIC Design" , Microelectronics Journal , Jan. 2009
47. B. Y. Ye, P. Y. Yeh, S. Y. Kuo and I. Y. Chen, " Salable and Bijective Cells for C-testable Iterative Logic Array Architectures" , IET Circuits, Devices & Systems , Jan. 2009
48. C. H. Liu, S. Y. Yuan, S. Y. Kuo, and S. C. Wang, "High Performance Obstacle-Avoiding Rectilinear Steiner Tree Construction" , ACM Trans. on Design Automation of Electronic Systems , Vol. Vol. 14, No. 3 , Jul. 2009
49. C. Y. Lin, S. C. Wang, and S. Y. Kuo,, "Increasing Service Availability in a Wireless Home Network Environment" , The Computer Journal , Oct. 2008
50. S. C. Huang and S. Y. Kuo, "Optimization of Hybridized Error Concealment for H.264" , IEEE Transaction on Broadcasting , Vol. Vol. 54, No. 3 , 449-516-, Sep. 2008
51. C. H. Liu, H. Y. Liu, C. W. Lin, S. J. Chou, Y. W. Chang, S. Y. Kuo, S. Y. Yuan, and Y. W. Chen, "An Efficient Graph-Based Algorithm for ESD Current Path Analysis" , IEEE Trans. on Computer-Aided Design of Integrated Circuits and Systems , Vol. Vol. 27, No. 8 , 1363-1375-, Aug. 2008
52. Y. H. Chou, I. M. Tsai, and S. Y. Kuo, "Quantum Boolean Circuits are 1-Testable" , IEEE Trans. on Nanotechnology , Vol. Vol. 7, No. 4 , 484-492-, Jul. 2008
53. W. Chen, S. Y. Kuo, and H. C Chao, "Service Integration with UPnP Agent for an Ubiquitous Home Environment" , Information Systems Frontiers , Jun. 2008
54. S. A. Wang, C. Y. Lu, I. M. Tsai, and S. Y. Kuo, "An XQDD-Based Verification Method for Quantum Circuits" , IEICE Trans. on Fundamentals of Electronics, Communications and Computer Sciences , Vol. Vol. E91-A, No. 2 , Feb. 2008
55. M. W. Wu, Y. M. Wang, S. Y. Kuo, and Y. Huang, "Self-healing Spyware: Detection and Remediation" , IEEE Trans. on Reliability , Vol. Vol. 56, No. 4, , December 2007 , pp. 588-596-, Dec. 2007
56. H. W. Huang, K. H. Chen, and S. Y. Kuo, "Fast Transient DC-DC Converter with On-Chip Compensated Error Amplifier" , IEEE Transactions on Circuits and Systems II , Vol. Vol. 54, No. 12 , 1150-1154-, Dec. 2007
57. Y. L. Ju, I. M. Tsai and S. Y. Kuo, "Quantum Circuit Design for Applications on Unordered Database Searches" , IEEE Transactions on Circuits and Systems-I , Vol. Vol. 54, No. 11 , pp. 2552-2563-, Nov. 2007
58. K. H. Chen, H. W. Huang, and S. Y. Kuo, "Dithering Skip Modulation, Width and Dead Time Controllers in Highly-Efficient DC-DC Converters for System-on-chip Applications" , IEEE Journal of Solid-State Circuit , Vol. Vol. 42, No. 11 , pp. 2451-2465-, Nov. 2007
59. H. Z. Chou, S. C. Wang, I. Y. Chen, S. Y Yuan and S. Y. Kuo, "Randomized and Distributed Methods for Reliable Peer-to-Peer Data Communications in Wireless Ad Hoc Networks" , IET Communications , Vol. Vol. 1, No. 5, Oct. 2007 , pp. 915-923-, Oct. 2007
60. C. Y. Huang, S. Y. Kuo, and M. R. Lyu, "Effort-Index-Based Software Reliability Growth Models and Performance Assessment" , IEEE Trans. on Reliability , Vol. Vol. 56, No. 2, , pp. 198-211-, Jun. 2007
61. M. A. Song, L. D. Van and S. Y. Kuo, "Adaptive Low-Error Fixed-Width Booth Multiplier" , IEICE Trans. on Fundamentals of Electronics, Communications and Computer Sciences , Vol. Vol. E90-A, No. 6 , pp. 1180-1187-, Jun. 2007
62. H. Y. Lin, F. M. Yeh, and S. Y. Kuo, "Efficient and Exact Reliability Evaluation for Networks with Imperfect Vertices" , IEEE Trans. on Reliability , Vol. Vol. 56, No. 2 , pp. 288-300-, Jun. 2007
63. C. Y. Huang, S. Y. Kuo, and M. R. Lyu, "Measurement and Assessment of Testing-Effort Dependent Software Reliability Growth Models" , IEEE Trans. on Reliability , Vol. Vol. 56, No. 2 , pp. 198-211-, Jun. 2007
64. S. C. Wang, H. Z. Chou, D. S. L. Wei, and S. Y. Kuo, "Fundamental Performance Limits of Data Replication for Peer-to-Peer Applications in Wireless Ad-hoc Networks" , IEEE Journal of Selected Areas in Communications (J-SAC) , Vol. Vol. 25, No. 1 , pp. 211-221-, Jan. 2007
65. C. Y. Lin, Ing-Yi Chen, and S. Y. Kuo, "Extension Headers for IPv6 Anycast" , Computer Communications,, special issue on IPv6:the Next Generation Internet Protocol , Vol. Vol. 29. issue 16 , pp.3013-3019-, Oct. 2006
66. I. M. Tsai and S. Y. Kuo, "An Algorithm for Minimum Space Quantum Boolean Circuits Construction" , Journal of Circuits, Systems, and Computers , Vol. Vol. 15, No. 5 , pp. 719-738-, Oct. 2006
67. S. C. Wang, D. S. L. Wei, and S. Y. Kuo, "A SPT-Based Topology Control Algorithm for Wireless Ad Hoc Networks" , Computer Communications, special issue on IPv6:the Next Generation Internet Protocol(accepted for publication) , Vol. Vol. 29. issue 16 , pp. 3092-3103-, Oct. 2006
68. H. Y. Lin, F. M. Yeh, and S. Y. Kuo, "An Efficient Algorithm for Spare Allocation Problems" , IEEE Trans. on Reliability , Vol. Vol. 55, Issue 2 , pp. 369 – 378-, Jun. 2006
69. C. S. Ho, and S. Y. Kuo, "Signaling Overhead Analysis of Distributed Control for Partition-based Protection in WDM Mesh Networks" , IEICE Trans. on Informations and Systems (accepted for publication) , Vol. Vol.E89-D, No. 2 , pp. 728-737-, Feb. 2006
70. S. C. Wang, D. S. L. Wei, and S. Y. Kuo, "A SPT-Based Topology Control Algorithm for Wireless Ad Hoc Networks" , Computer Communications, special issue on IPv6:the Next Generation Internet Protocol , Vol. Vol. 29. issue 16 , pp.3092-3103-, Oct. 2006
71. C. S. Ho, and S. Y. Kuo, "Signaling Overhead Analysis of Distributed Control for Partition-based Protection in WDM Mesh Networks" , IEICE Trans. on Information and Systems , Vol. Vol.E89-D, No. 2 , pp. 728-737-, Feb. 2006
72. Y. C. Chang, J. L. Chen, H. C. Chao, and S. Y. Kuo, "OSA-based Service Platform for All-IPv6 Network Environments" , IEEE Journal of Selected Areas in Communications (J-SAC) , Vol. Vol. 23, Issue 11 , pp. 2172-2181-, Nov. 2005
73. Y. R. Chang, S. V. Amari, and S. Y. Kuo, "OBDD-Based Evaluation of Reliability and Importance Measures for Multi-State Systems Subject to Imperfect Fault Coverage" , IEEE Trans. on Dependable and Secure Computing , Vol. Vol. 2, No. 4 , pp. 336-347-, Oct. 2005
74. Y. W. Huang, C. H. Tsai, T. P. Lin, S. K. Huang, D. T. Lee, and S. Y. Kuo, "A Testing Framework for Web Application Security Assessment" , Computer Networks , Vol. Vol. 48, Issue 5 , pp. 739-761-, Aug. 2005
75. J. H. Lo, C. Y. Huang, I. Y.Chen, S. Y. Kuo, and M. R. Lyu, "Sensitivity Analysis of Software Reliability for Component-Based Software Applications" , Journal of Systems and Software , Vol. Vol. 76, Issue 1 , pp. 3-13-, Apr. 2005
76. J. Tsai, S. Y. Kuo and Y. M. Wang, "More Properties of Communication-Induced Checkpointing Protocols with Rollback-Dependency Trackability" , Journal of Information Science and Engineering , Vol. Vol. 21, No. 2 , pp. 239-257-, Mar. 2005
77. J.L. Chen, W.H. Chen and S.Y. Kuo, "All-IPv6 Service Interworking Gateway" , International Journal of Network Management (ACM) , Vol. Vol.15, No.2 , pp.135-147-, Mar. 2005
78. K. Naik, D. S. L. Wei, D. Krizanc, and S. Y. Kuo, "A Reservation-Based Multicast Protocol for WDM Optical Star Networks" , IEEE Journal of Selected Areas on Communications (JSAC) , Vol. Vol. 22, No. 9 , pp. 1670-1680-, Nov. 2004
79. J. Tsai, C. Y. Lin, and S. Y. Kuo, "Adaptive Communication-Induced Checkpointing Protocols with Domino-Effect Freedom" , Journal of Information Science and Engineering , Vol. Vol. 20, No. 5 , pp. 885-901-, Sep. 2004
80. S. C. Wang, Y. R. Leu, and S. Y. Kuo, "Distributed Fault Tolerant Embedding of Several Topologies in Hypercubes" , Journal of Information Science and Engineering (accepted for publication) , Vol. Vol. 20, No. 4 , pp. 707-732-, Jul. 2004
81. Y. R. Chang, S. V. Amari, and S. Y. Kuo, "Computing System Failure Frequencies and Reliability Importance Measures using OBDD" , IEEE Trans. on Computers , Vol. Vol. 53, No. 1 , pp.54-68-, Jan. 2004
82. C. Y. Chang, S. T. Cheng, and S. Y. Kuo, "A Two-level TDM Access Protocol for IP Support in WDM Optical Networks" , Journal of Dynamics of Continuous, Discrete and Impulsive Systems, special issue on Routing/signaling protocols in wire/wireless , Jan. 2004
83. D. S. L. Wei, S. Rajasekaran, K. Naik, and S. Y. Kuo, "Efficient Algorithms for Selection and Sorting of Large Distributed Files on de Bruijn and Hypercube Structures" , International Journal of Foundations of Computer Science , Vol. Vol. 14, No. 6 , pp. 1129-1146-, Dec. 2003
84. C. Y. Lin, S. C. Wang, and S. Y. Kuo, "An Efficient Time-based Checkpointing Protocol for Mobile Computing Systems over Mobile IP" , ACM/Baltzer Journal of Mobile Networks and Applications, Special issue on Mobile Networking through IP , Vol. Vol. 8, No. 6 , pp. 687-697-, Dec. 2003
85. C. Y. Chang and S. Y. Kuo, "Design and Analysis of a Multicasting and Fault-Tolerant Optical Crossconnect for All-Optical Networks" , Photonic Network Communications , Vol. Vol. 6, No. 3 , pp. 223-238-, Nov. 2003
86. C. Y. Chang, C. C. Sue, and S. Y. Kuo, "A Survey and Comparison of Fault-Tolerant Optical Crossconnects for All-Optical Networks" , Journal of Internet Technology , Vol. Vol. 4, No. 4 , pp. 193-208-, Oct. 2003
87. C. Y. Huang, M. R. Lyu , and S. Y. Kuo, "Unified Scheme of Some Nonhomogenous Poisson Process Models for Software Reliability Estimation" , IEEE Trans. on Software Engineering , Vol. Vol. 29, No. 3 , pp. 261-269-, Mar. 2003
88. F. M. Yeh, S. K. Lu, and S. Y. Kuo, "OBDD-based Evaluation of K-terminal Network Reliability" , IEEE Trans. on Reliability , Vol. Vol. 51, No. 4 , pp. 443-451-, Dec. 2002
89. J. W. Lin and S. Y. Kuo, "An Optimization-based Partition Processing Approach for Distributed Shared Memory Systems" , Journal of Information Science and Engineering, Special issue on Parallel and Distributed Systems , Vol. Vol. 18, No. 6 , pp. 853-869-, Nov. 2002
90. Y. J. Yeh, and S. Y. Kuo, "An Optimization-based Multiple-Voltage Scaling Technique for Low Power CMOS Digital Design" , Journal of Circuits, Systems, and Computers, Special issue on Low Power IC Design , Vol. Vol. 11, No. 4 , pp. 365-375-, Oct. 2002
91. I. M. Tsai and S. Y. Kuo, "Digital Switching in the Quantum Domain" , IEEE Trans. on Nanotechnology , Vol. Vol. 1, No. 3 , pp. 154-164-, Sep. 2002
92. C. Y. Chang and S. Y. Kuo, "Analysis and Design of Backbone Architecture with TDMA Mechanism for IP Optical Networking" , Journal of Network and Systems Management, special issue on Traffic Engineering and Management , Vol. Vol. 10, No. 3 , pp. 385-406-, Sep. 2002
93. C. Y. Huang and S. Y. Kuo, "Analysis of Incorporating Logistic Testing-Effort Function into Software Reliability Modeling" , IEEE Trans. on Reliability , Vol. Vol. 51, No. 3 , pp. 261-270-, Sep. 2002
94. D. S. L. Wei, S. Rajasekaran, Z. Cheng, K. Naik, and S. Y. Kuo, "Efficient Selection and Sorting Schemes Using Coteries for Processing Large Distributed Files" , Journal of Parallel and Distributed Computing , Vol. Vol. 62, No. 8 , pp. 1295-1313-, Aug. 2002
95. C. C. Sue and S. Y. Kuo, "Design and Analysis of Accelerative Pre-Allocation Protocol for WDM Star-Coupled Networks" , IEEE Journal of Lightwave Technology , Vol. Vol. 20, No. 3 , pp. 338-349-, Mar. 2002
96. H. W. Liang, W. H. Chung, and S. Y. Kuo, "FDD-RT: A simple CSI acquisition technique via channel reciprocity for FDD massive MIMO downlink" , IEEE Systems Journal , Vol. (accepted for publication) , 0000
97. C. H. Liu, S. Y. Yuan, S. Y. Kuo, and S. C. Wang, "High Performance Obstacle-Avoiding Rectilinear Steiner Tree Construction" , ACM Trans. on Design Automation of Electronic Systems , Vol. Accepted for publication , Jan. 0
98. C. H. Chien, R. Van Meter, and S. Y. Kuo, "Fault-tolerant Operations for Universal Blind Quantum Computation" , ACM Journal on Emerging Technologies in Computing Systems , Jan. 0
---
Conference & proceeding papers:
1. I. C. Tsai, C. M. Yu, H. Yokota, and S. Y. Kuo, "VENUS: Verifiable Range Query in Data Streaming" , Proceedings of the International Workshop on Cloud Computing Systems, Networks, and Applications (CCSNA 2018) within the IEEE INFOCOM , Honolulu, Hawaii , Apr. 2020
2. W. T. Chen, J. J. Ding, S. Y. Kuo and C. Huang, "PMS-Net: Robust Haze Removal Based on Patch Map for Singe Images" , Proceedings of the 30th annual Computer Vision and Pattern Recognition Conference (CVPR-2019) , Long Beach, California , Jun. 2019
3. L. J. Chen, H. Z. Chou, K. H. Chang, S. Y. Kuo and C. Huang, "Path Controllability Analysis for High Quality Designs" , Proceedings of the 24th Asia and South Pacific Design Automation Conference (ASP-DAC 2019) , Tokyo, Japan , Jan. 2019
4. Y. C. Liu, T. C. Chen, Y. W. Chang, and S. Y. Kuo, "MDP-trees: Multi-Domain Macro Placement for Ultra Large-Scale Mixed-Size Designs" , Proceedings of the 24th Asia and South Pacific Design Automation Conference (ASP-DAC 2019) , Tokyo, Japan , Jan. 2019
5. G. C. Tsai, W. T. Chen, S. Y. Yuan, and S. Y. Kuo, "Efficient Reflection Removal Algorithm for Single Image by Pixel Compensation and Detail Reconstruction" , Proceedings of 23rd International Conference on Digital Signal Processing (DSP 2018) , Shanghai, China , Nov. 2018
6. C. W. Tien, T. T. Tsai, I. Y. Chen, and S. Y. Kuo, "UFO - Hidden Backdoor Discovery and Security Verification in IoT Device Firmware" , Proceedings of the 29th IEEE Symposium on Software Reliability Engineering (ISSRE 2018) , Memphis, Tennessee (Best Paper Award Candidate) , Oct. 2018
7. W. T. Chen, S. Y. Yuan, G. C. Tsai, H. C. Wang, and S. Y. Kuo, "Color Channel-Based Smoke Removal Algorithm Using Machine Learning for Static Images" , Proceedings of the 25th IEEE International Conference on Image Processing (ICIP 2018) , Athens, Greece , Oct. 2018
8. N. Berjab, H. H. Le, C. M. Yu, S. Y. Kuo and H. Yokota, "Abnormal-node Detection Based on Spatio-temporal and Multivariate-attribute Correlation in Wireless Sensor Networks" , Proceedings of the 16th IEEE International Conference on Dependable, Autonomic and Secure Computing (DASC 2018) , Athens, Greece , Aug. 2018
9. I. C. Tsai, C. M. Yu, H. Yokota, and S. Y. Kuo, "Key Management in Internet of Things via Kronecker Product" , 2017 Pacific Rim International Symposium on Dependable Computing (PRDC'17) , Christchurch, New Zealand , Jan. 2017
10. C. H. Ho, L. S. Chen. W. H. Chung, and S. Y. Kuo, "Outage Users First Cell Outage Compensation Algorithm for Self-Organizing Networks" , 2017 International Conference on High Performance Compilation, Computing and Communications (HP3C-2017) , Kuala Lumpur, Malaysia , Mar. 2017
11. C. H. Chen, Y. Huang, and S. Y. Kuo, "Scheduling-Aware Data Prefetching for Data Processing Services in Cloud" , 31st IEEE International Conference on Advanced Information Networking and Applications (AINA-2017) , Taipei, Taiwan , Mar. 2017
12. N. Berjab, C. M. Yu, S. Y. Kuo and H. Yokota, "Impact Analysis for Dos and Integrity Attacks on IoT Systems" , 2017 7th International Conference on Information Systems and Technologies (ICIST-2017) , Dubai, UAE , Mar. 2017
13. C. H. Ho, L. S. Chen. W. H. Chung, and S. Y. Kuo, "Interfered Users Protection Algorithm for Self-Organizing Networks" , 2017 9th IEEE International Conference on Communication Software and Networks (ICCSN-2017) , Guangzhou, China , May 2017
14. C. W. Tien, C. W. Tien. T. Y. Huang, T. C. Huang, W. H. Chung, and S. Y. Kuo, "MAS: Mobile-Apps Assessment and Analysis System" , 47th Annual IEEE/IFIP International Conference on Dependable Systems and Networks (DSN-2017) , Denver, Colorado , Jun. 2017
15. M. Gochoo, T. H. Tan, F. R. Jean, S. C. Huang, S. Y. Kuo, "Device-free Non-invasive Front-door Event Classification Algorithm for Forget Event Detection Using Binary Sensors in the Smart House" , 2017 IEEE International Conference on Systems, Man, and Cybernetics (SMC-2017) , Banff, Canada , Oct. 2017
16. Y. C. Kuo, C. C. Huang, S. C. Chen, C. H. Chiang, Y. W. Chang, and S. Y. Kuo, "Clock-Aware Placement for Large-Scale Heterogeneous FPGAs" , 2017 International Conference On Computer Aided Design (ICCAD-2017) , Irvine, California. , Nov. 2017
17. Y. T. Tsou, H. Zhen, Y. C. Chang, S. Y. Kuo, C. R. Chang, A. Fukushima, B. D. Rong, "Magnetic Tunneling Junctions Based IoT Data Privacy Protection with STT-MRAM" , 2017 IEEE International Electron Devices Meeting (IEDM-2017) , San Francisco, California , Dec. 2017
18. Y. L. Hu, D. Wei, S. Y. Kuo, I. Y. Chen, and Yennun Huang, "Toward Fog-Based Event-Driven Services for Internet of Vehicles: Design and Evaluation" , 4th International Conference on Internet of Vehicles (IOV-2017) , Kanazawa, Japan , Nov. 2017
19. C. C. Huang, Y. C. Liu, Y. S. Lu, Y. C. Kuo, Y. W. Chang, and S. Y. Kuo, "Timing-Driven Cell Placement Optimization for Early Slack Histogram Compression" , 53th ACM/IEEE Design Automation Conference (DAC-2016) , Austin, Texas , Jun. 2016
20. P. H. Lin, F. C. Cheng, S. C. Huang, T. H. Tan, D. Bayanduuren, K. Tseveenjav, and S.Y. Kuo, "An IR LED Production Yield Estimation Method for IP-Camera" , IEEE International Conference on Consumer Electronics (IEEE ICCE) , Taipei, Taiwan , Jun. 2015
21. P. H. Lin, F. C. Cheng, S. C. Huang, T. H. Tan, D. Bayanduuren, K. Tseveenjav, and S. Y. Kuo, "A Block Restriction Method Using Guided Image Filter for Local Histogram Equalization" , EEE International Conference on Consumer Electronics (IEEE ICCE) , Taipei, Taiwan , Jun. 2015
22. T. H. Chang, C. M. Yu, W. H. Chung, and S. Y. Kuo, "Locating Stuck-at Error in Quantum Boolean Circuits" , 45th Annual IEEE/IFIP International Conference on Dependable Systems and Networks (DSN-2015) , Rio de Janeiro, Brazil , Jun. 2015
23. Y. L. Hu, Y. Huang, and S. Y. Kuo, "A Programming Framework for Implementing Fault-Tolerant Mechanism on Raspberry Pi" , 15th International Conference on Algorithms and Architectures for Parallel Processing (ICA3PP-2015) , Zhangjiajie, China , Nov. 2015
24. C. H. Chen, J. W. Lin, and S. Y. Kuo, "Deadline-Constrained MapReduce Scheduling Based on Graph Modeling" , Proceedings of the 7th IEEE International Conference on Cloud Computing (CLOUD 2014) , Anchorage, Alaska , Jun. 2014
25. T. S. Lin, Y. Chen, T. H. Chang, C. Y. Lu, and S. Y. Kuo, "Quantum Blind Signature Based on Quantum Circuit" , Proceedings of the 2014 IEEE Conference on Nanotechnology (IEEE-NANO 2014) , Toronto, Canada , Aug. 2014
26. Y. Chen, T. S. Lin, T. H. Chang, C. Y. Lu, and S. Y. Kuo, "A Novel Quantum Key in Distributed Networks" , Proceedings of the 2014 IEEE Conference on Nanotechnology (IEEE-NANO 2014) , Toronto, Canada , Aug. 2014
27. Y. T. Tsou, Y. L. Hu, Y. Huang, and S. Y. Kuo, "PCTopk: Privacy- and Correctness-Preserving Functional Top-k Query on Un-trusted Data Storage in Two-tiered Sensor Networks" , Proceedings of the 33rd IEEE Symposium on Reliable Distributed Systems (SRDS 2014) , Nara, Japan , Oct. 2014
28. F. Yarochkin, Y. Huang, and S. Y. Kuo, "Mining Large Network Reconnaissance Data" , Proceedings of the 2013 Pacific Rim International Symposium on Dependable Computing (PRDC'13) , Vancouver, Canada , Dec. 2013
29. T. S. Lin, T. H. Chang, C. H. Chien, S. A. Wang, and S. Y. Kuo, "Quantum Walks for Crossed Cubes" , Proceedings of the 2013 IEEE Conference on Nanotechnology (IEEE-NANO 2013) , Beijing, China , Aug. 2013
30. T. S. Lin, C. H. Chien, and S. Y. Kuo, "Node Detection and Message Integrity through Quantum Circuits" , Proceedings of the 2013 IEEE Conference on Nanotechnology (IEEE-NANO 2013) , Beijing, China , Aug. 2013
31. T. S. Lin, T. H. Chang, and S. Y. Kuo, "Quantum Switching and Quantum Walks" , Proceedings of the 2013 IEEE Conference on Nanotechnology (IEEE-NANO 2013) , Beijing, China , Aug. 2013
32. Y. L. Hu, W. B. Su, Y. Huang, I. Y. Chen, and S. Y. Kuo, "Dependable Architecture of RFID Middleware on Networked RFID Systems" , Proceedings of the 2013 IEEE International Conference on Internet of Things (iThings 2013) , Beijing, China , Aug. 2013
33. H. C. Hsieh, J. L. Chen, I. Y. Chen, and S. Y. Kuo, "Mobile IMS Integration of the Internet of Things in Ecosystem" , Proceedings of the 2013 IEEE International Conference on Internet of Things (iThings 2013) , Beijing, China , Aug. 2013
34. H. W. Liang, Y. J. Chang, W. H. Chung and S. Y. Kuo, "A Reduced-Complexity Blind Detector for MIMO System Using K-Means Clustering Algorithm" , Proceedings of the 77th IEEE Vehicular Technology Conference(VTC2013-Spring) , Dresden, Germany , Jun. 2013
35. C. M. Yu, K. K. Ni, I. Y. Chen, E. Gelenbe, and S. Y. Kuo, "Top-k Query Result Completeness Verification in Sensor Networks" , Proceedings of the 2013 IEEE International Conference on Communications (ICC 2013) , Budapest, Hungary , Jun. 2013
36. F. V. Yarochkin, V. Kropotov, Y. Huang, G. K. Ni, I. Y. Chen, and S. Y. Kuo, "Investigating DNS traffic anomalies for malicious activities" , Proceedings of the 43rd IEEE/IFIP International Conference on Dependable Systems and Networks (DSN-2013) , Budapest, Hungary , Jun. 2013
37. D. L. Liu, W. H. Chung. G. K Ni, I. Y. Chen, and S. Y. Kuo, "Multi-Element Antenna with Close Spacing for Highly Mobile OFDM Systems" , Proceedings of the 2013 IEEE Wireless Communications and Networking Conference (WCNC'13) , Shanghai, China , Apr. 2013
38. Y. T. Tsou, C. S. Lu, and S. Y. Kuo, "Privacy- and Integrity-Preserving Range Query in Wireless Sensor Networks" , Proceedings of the 2012 IEEE Global Telecommunications Conference (GLOBECOM'12) , Anaheim, California , Dec. 2012
39. T. Zheng, Y. Qin. H. Zhang, H. Zhang, and S. Y. Kuo, "A Self-Configurable Power Control Algorithm for Cognitive Radio-based Industrial Wireless Sensor Networks with Interference Constraints" , Proceedings of the 2012 IEEE International Conference on Communications (ICC 2012) , Ottawa, Canada , Jun. 2012
40. N. H. Chia, C. H. Chien. W. H. Chung, and S. Y. Kuo, "Quantum Blind Computation with Teleportation-based Computation" , Proceedings of the 9th International Conference on Information Technology - New Generations (ITNG) , Las Vegas, Nevada , Apr. 2012
41. Y. S. Liang, W. H. Chung. H. Zhang, and S. Y. Kuo, "Throughput Improvement of Multi-hop Wireless Mesh Networks with Cooperative Opportunistic Routing" , Proceedings of the 2012 IEEE Wireless Communications and Networking Conference (WCNC'12) , Paris, France , Apr. 2012
42. Y. H. Chen, W. H. Chung. G. K Ni, H. Zhang, and S. Y. Kuo, "Optimal Self Boundary Recognition with Two-Hop Information for Ad Hoc Networks" , Proceedings of the 2012 IEEE Wireless Communications and Networking Conference (WCNC'12) , Paris, France , Apr. 2012
43. H. W. Liang, W. H. Chung. H. Zhang, and S. Y. Kuo,, "A Parallel Processing Algorithm for Schnorr-Euchner Sphere Decoder" , Proceedings of the 2012 IEEE Wireless Communications and Networking Conference (WCNC'12) , Paris, France , Apr. 2012
44. C. M. Yu, C. S. Lu, and S. Y. Kuo, "Localized Algorithms for Detection of Node Replication Attacks in Mobile Sensor Networks" , IEEE PerCom Workshop (IEEE International Workshop on Sensor Networks and Systems for Pervasive Computing) , Lugano, Switzerland , Mar. 2012
45. Y. S. Liang, W. H. Chung. H. Zhang, and S. Y. Kuo, "Interference Mitigation through Self-Organization in OFDMA Femtocells" , Proceedings of the 2012 IEEE 76th Vehicular Technology Conference (VTC-2012) , Quebec, Canada , Sep. 2012
46. C. N. Chung, C. W. Chang, K. H. Chang, and S. Y. Kuo, "Applying Verification Intention for Design Customization via Property Mining under Constrained Testbenches" , Proceedings of 29th International Conference on Computer Design (ICCD 2011) , Amherst, Massachusetts , Oct. 2011
47. T. S. Lin, C. H. Chien, T. H. Chang, and S. Y. Kuo, "Quantum Signature Scheme for Vehicular Networks Using Entangled States" , Proc. of the 45th IEEE International Carnahan Conference on Security Technology , Barcelona, Spain , Oct. 2011
48. T. S. Lin, C. H. Chien, T. H. Chang, and S. Y. Kuo, "Quantum Circuits and Quantum Message Integrity" , Proc. of the 45th IEEE International Carnahan Conference on Security Technology , Barcelona, Spain , Oct. 2011
49. Y. S. Liang, W. H. Chung, H. Zhang, and S. Y. Kuo, "Interference Mitigation through Self-Organization in OFDMA Femtocells" , Proceedings of the 22nd IEEE Personal Indoor Mobile Radio Communications (PIMRC-2011) , Toronto, Canada , Sep. 2011
50. W. Chen, L, Jian, H. Zhang, and S. Y. Kuo, "Real-Time Video-Based Lane Tracing System with Adaptive Focusing Window" , Proceedings of the 74rd IEEE Vehicular Technology Conference(VTC-2011) , San Francisco, California , Sep. 2011
51. T. Y. Chi, T. W. Liu, and S. Y. Kuo, "An Efficient Notification Service Algorithm for Early Earthquake Alert" , Proceedings of the 32nd Asia-Pacific Advanced Network Meeting (APAN-NRW-2011) , New Delhi, India , Aug. 2011
52. C. H. Chien, T. S. Lin, T. H. Chang, S. Y. Yuan, and S. Y. Kuo, "Quantum Authentication Protocol Using Entanglement Swapping" , Proc. of the 11th IEEE Conference on Nanotechnology , Portland, Oregon. , Aug. 2011
53. T. S. Lin, C. H. Chien, T. H. Chang, S. Y. Yuan, and S. Y. Kuo, "Reversible Quantum Circuits and Quantum Transmission Integrity" , Proc. of the 11th IEEE Conference on Nanotechnology(NANO-2011) , Portland, Oregon , Aug. 2011
54. C. S. Cho, W. H. Chung, D. Gao, H. Zhang, and S. Y. Kuo, "Dependability Enhancement of Reactor Containment in Safety Critical Nuclear Power Plants" , Proceedings of the 2011 Pacific Rim International Symposium on Dependable Computing (PRDC'11) , Pasadena, California , Dec. 2011
55. F. V. Yarochkin, S. Y. Dai, Y. Huang, and S. Y. Kuo, "Building Biologically Inspired Defenses Against Malicious Software" , Proceedings of the 41th IEEE/IFIP International Conference on Dependable Systems and Networks (DSN-2011) , Hong Kong , Jun. 2011
56. Y. H. Chen, W. H. Chung, S. Y. Yuan, H. Zhang, and S. Y. Kuo, "Order-Based Localization Scheme for Ad Hoc Sensor Networks" , Proceedings of the 73rd IEEE Vehicular Technology Conference(VTC-2011) , Budapest, Hungary , May 2011
57. C. N. Chung, C. W. Chang, K. H. Chang, and S. Y. Kuo, "Formal Reset Recovery Slack Calculation at the Register Transfer Level" , Proceedings of 2011 Design, Automation & Test in Europe Conference (DATE 2011) , Grenoble, France , Mar. 2011
58. H. Z. Chou, K. H. Chang, and S. Y. Kuo, "Facilitating Unreachable Code Diagnosis and Debugging" , Proceedings of 16th Asia and South Pacific Design Automation Conference (ASP-DAC 2011) , Yokohama, Japan , Jan. 2011
59. C. S. Cho, W. H. Chung, D. Gao, H. Zhang, and S. Y. Kuo, "Dependability Enhancement of Reactor Containment in Safety Critical Nuclear Power Plants" , Proceedings of the 41th IEEE/IFIP International Conference on Dependable Systems and Networks (DSN-2011) , Hong Kong , Jun. 2011
60. H. Z. Chou, H. Yu, K. H. Chang, D. Dobbyn, and S. Y. Kuo, "Finding Reset Nondeterminism in RTL Designs–Scalable X-Analysis Methodology and Case Study" , Proceedings of 2010 Design, Automation & Test in Europe (DATE 2010) , Dresden, Germany , Mar. 2010
61. C. S. Cho, S. C. Dai, W. H. Chung and S. Y. Kuo, "Probabilistic Evaluations of Event-Tree and Fault-Tree in Safety-Critical Systems" , Proceedings of the 4th Asia-Pacific International Symposium on Advanced Reliability and Maintenance Modeling (APARM 2010) , Kelbum, New Zealand , Dec. 2010
62. T. S. Lin, C. H. Chien, and S. Y. Kuo, "Quantum Transmission Mechanism for Detection" , Proceedings of the The third international conference on "Updating Quantum Cryptography and Communications , Tokyo, Japan , Oct. 2010
63. T. S. Lin, C. H. Chien, and S. Y. Kuo, "Quantum Indirect Shared Key Protocol" , Proceedings of the The third international conference on "Updating Quantum Cryptography and Communications" (UQCC2010) , Tokyo, Japan , Oct. 2010
64. N. H. Chia, C. H. Chien, and S. Y. Kuo, "Quantum Encrypted Computation Using Quantum Private Queries" , Proceedings of the 10th Asian Conference on Quantum Information Science (AQIS 2010) , Tokyo, Japan , Aug. 2010
65. T. S. Lin, and S. Y. Kuo, "Quantum Switching and Quantum String Matching" , Proceedings of the 2010 IEEE Conference on Nanotechnology (IEEE-NANO 2010) , Seoul, Korea , Aug. 2010
66. H. Z. Chou, K. H. Chang, and S. Y. Kuo, "Automatic Constraint Generation for Software-Based Post-Silicon Bug Repair" , Proceedings of 19th International Workshop on Logic and Synthesis(IWLS 2010) , Irvine, California , Jun. 2010
67. H. Z. Chou, K. H. Chang, and S. Y. Kuo, "Automating Unreachable Code Diagnosis and Debugging" , Proceedings of 19th International Workshop on Logic and Synthesis(IWLS 2010) , Irvine, California , Jun. 2010
68. K. Y. Cheng, R. H. Liang, B. Y. Chen, Rung-Huei Liang, and Sy-Yen Kuo, "iCon: Utilizing Everyday Objects as Additional, Auxiliary and Instant Tabletop Controllers" , Proceedings of 2010 ACM Conference on Human Factors in Computing Systems(CHI 2010) , Atlanta, Georgia , Apr. 2010
69. H. Z. Chou, H. Yu, K. H. Chang, D. Dobbyn, and S. Y. Kuo, "Finding Reset Nondeterminism in RTL Designs–Scalable X-Analysis Methodology and Case Study" , 2010 Design, Automation & Test in Europe (DATE 2010) , Dresden, Germany , Mar. 2010
70. T. W Chang, J. L Chen, M. C Chen, and S. Y. Kuo, "Android/OSGi-based Vehicular Network Management System" , Proceedings of 2010 IEEE Conference on Advanced Communication Technology(ICACT 2010) , Phoenix Park, Korea , Feb. 2010
71. H. Z. Chou, K. H. Chang, and S. Y. Kuo, "Optimizing Blocks in an SoC Using Symbolic Code-Statement Reachability Analysis" , 15th Asia and South Pacific Design Automation Conference (ASP-DAC 2010) , Taipei, Taiwan , Jan. 2010
72. C. H. Liu, S. Y. Yuan, S. Y. Kuo, and J. H. Weng, "Obstacle-Avoiding Rectilinear Steiner Tree Construction Based On Steiner Point Selection" , ACM/IEEE 2009 International Conference on Computer-Aided Design (ICCAD-2009) , San Jose, California , Nov. 2009
73. S. Y. Dai, F. V. Yarochkin, Y. Huang, and S. Y. Kuo, "Holography: A Hardware Virtualization Tool for Malware Analysis" , 2009 Pacific Rim International Symposium on Dependable Computing (PRDC'09) , Shanghai, China , Nov. 2009
74. [C. Y. Chen, Y. S. Liang, C. M. Yu, C. H. Hoand S. Y. Kuo, "Increasing Reliability for IEEE 802.16j Mobile Multi-hop Relay Networks Planning" , 2009 Pacific Rim International Symposium on Dependable Computing (PRDC'09) , Shanghai, China , Nov. 2009
75. T. S. Lin, C. C. Lee, and S. Y. Kuo, "Quantum signature mechanism with GHZ states" , 2009 IEEE International Carnahan Conference on Security Technology -43rd Annual Conference , Zurich, Switzerland , Oct. 2009
76. C. M. Yu, C. H. Lu, and S. Y. Kuo, "Efficient and Distributed De-tection of Node Replication Attacks in Mobile Sensor Networks" , Proceedings of the 2009 IEEE Vehicular Technology Conference (VTC 2009-Fall) , Anchorage, Arkansa , Sep. 2009
77. T. S. Lin, I. M. Tsai, and S. Y. Kuo, "Quantum transmission integrity mechanism for indirect communication" , 18th IEEE International Conference on Computer Communications and Network , San Francisco, California , Aug. 2009
78. C. H. Liu, Y. H. Chou, S. Y. Yuan, and S. Y. Kuo, "An O(n log n) Path-Based Obstacle-Avoiding Algorithm for Rectilinear Steiner Tree Construction" , 46th ACM/IEEE Design Automation Conference (DAC-2009) , San Francisco, California , Jul. 2009
79. F. V. Yarochkin, O. Arkin, M. Kydyraliev, S. Y. Dai, Y. Huang, and S. Y. Kuo, "Xprobe++2: Low Volume Remote Network Information Gathering Tool" , 39th IEEE/IFIP International Conference on Dependable Systems and Networks (DSN-2009) , Lisbon, Potuga , Jun. 2009
80. C. M. Yu, C. H. Lu, and S. Y. Kuo, "A Simple Non-Interactive Pair-wise Key Establishment Scheme in Sensor Networks" , Sixth Annual IEEE Communications Society Conference on Sensor, Mesh and Ad Hoc Communications and Networks (SECON 2009) , Rome, Italy , Jun. 2009
81. C. M. Yu, C. H. Lu, and S. Y. Kuo, "A DoS-Resilient En-route Filtering Scheme for Sensor Networks" , Tenth ACM International Symposium on Mobile Ad Hoc Networking and Computing (MobiHoc'09) , New Orleans, Louisiana , May 2009
82. H. Z. Chou, I. H. Lin, C. S. Yang, K. H. Chang, and S. Y. Kuo, "Enhancing Bug Hunting Using High-Level Symbolic Simulation" , 2009 ACM Great Lake Symposium on VLSI (GLSVLSI-2009) , Boston, Massachusetts , May 2009
83. C. M. Yu, C. H. Lu, and S. Y. Kuo, "A constrained Function Based Message Authentication Scheme for Sensor Networks" , Proceedings of the IEEE Wireless Communications and networking Conference (WCNC'09) , Budapest, Hungary , Apr. 2009
84. B. Y. Ye, P. Y. Yeh, S. Y. Kuo and I. Y. Chen, "Design-for-Testability Techniques for Arithmetic Circuits" , IEEE Circuits and Systems International Conference on Testing and Diagnosis (ICTD'09) , Chengdu, China , Apr. 2009
85. F. V. Yarochkin, S. Y. Dai, Y, Huang, and S. Y. Kuo, "Towards Adaptive Covert Communication System" , Proceedings of the 2008 Pacific Rim International Symposium on Dependable Computing (PRDC'08) , Taipei, Taiwan , Dec. 2008
86. T. S. Lin and S. Y. Kuo, "Secure Quantum Packet Transmission Mechanism for Wireless Networks" , Proceedings of the 2008 IEEE International Carnahan Conference on Security Technology 42nd Annual Conference , Prague, Czech Republic , Oct. 2008
87. S. K. Lu, G. Q. Lin, and S. Y. Kuo, "Yield Enhancement Techniques for Content-Addressable Memories" , Proceedings of the 38th IEEE/IFIP International Conference on Dependable Systems and Networks (DSN-2008) , Anchorage, Alaska , Jun. 2008
88. T. S. Lin, I. M. Tsai, and S. Y. Kuo, "Quantum Wireless Intrusion Detection Mechanism" , 2nd Workshop on Dependable & Secure Nanocomputing , Anchorage, Alaska , Jun. 2008
89. Y. H. Chou, I. M. Tsai, and S. Y. Kuo, "QBIST: 1-Testable Quantum Built-In Self-Test for any Boolean Circuit" , Proceedings of the 26th IEEE VLSI Test Symposium (VTS'08) , San Diego, California , Apr. 2008
90. C. H. Liu, Y. H. Chou, S. Y. Yuan, and S. Y. Kuo, "Efficient Multilayer Routing Based on Obstacle-Avoiding Preferred Direction Steiner Tree" , Proceedings of the 2008 International Symposium on Physical Design (ISPD'08) , Portland, Oregon , Apr. 2008
91. H. W. Huang, C. Y. Hsieh, K. H. Chen, and S. Y. Kuo, "A 1-V, 16.9 ppm/℃, 250 nA Switched-Capacitor CMOS Voltage Reference" , Proceedings of the 2008 International Solid-State Circuits Conference (ISSCC'08) , San Francisco, California , Feb. 2008
92. S. C. Huang and S. Y. Kuo, "Optimization of Spatial Error Concealment for H.264 Featuring Low Complexity" , Proceedings of the 14th International MultiMedia Modeling Conference (MMM'08) , Kyoto, Japan , Jan. 2008
93. S. C. Huang and S. Y. Kuo, "Temporal Error Concealment for H.264 Using Optimum Regression Plane" , Proceedings of the 14th International MultiMedia Modeling Conference (MMM'08) , Kyoto, Japan , Jan. 2008
94. S. C. Huang and S. Y. Kuo, "Temporal Error Concealment for H.264 Using Optimum Regression Plane," , Proceedings of the 14th International MultiMedia Modeling Conference (MMM'08) , Kyoyo, Japan , Jan. 2008
95. S. C. Huang and S. Y. Kuo, "Optimization of Spatial Error Concealment for H.264 Featuring Low Complexity," , Proceedings of the 14th International MultiMedia Modeling Conference (MMM'08) , Kyoyo, Japan , Jan. 2008
96. H. W. Huang, C. Y. Hsieh, K. H. Chen, and S. Y. Kuo, "A 1-V, 16.9 ppm/℃, 250 nA Switched-Capacitor CMOS Voltage Reference" , Proceedings of the 2008 International Solid-State Circuits Conference (ISSCC'08) , San Francisco, California , Feb. 2008
97. C. H. Liu, Y. H. Chou, S. Y. Yuan, and S. Y. Kuo, "Efficient Multilayer Routing Based on Obstacle-Avoiding Preferred Direction Steiner Tree" , Proceedings of the 2008 International Symposium on Physical Design (ISPD'08) , Portland, Oregon , Apr. 2008
98. H. Z. Chou, S. C. Wang, and S. Y. Kuo, "Randomized Distributed Algorithm for Peer-to-Peer Data Replication in Wireless Ad Hoc Networks" , Proceedings of the 2007 International Conference on Dependable Systems and Networks (DSN-2007) , Edinburgh, UK , Jun. 2007
99. M. W. Wu and S. Y. Kuo, "Examining Web-based Spyware Invasion with Stateful Behavior Monitoring" , Proceedings of the 2007 Pacific Rim International Symposium on Dependable Computing (PRDC'07) , Melbourne, Australia , Dec. 2007
100. S. Y. Dai and S. Y. Kuo, "MAPMon: A Host-Based Malware Detection Tool" , Proceedings of the 2007 Pacific Rim International Symposium on Dependable Computing (PRDC'07) , Melbourne, Australia , Dec. 2007
101. C. M. Yu, C. S. Lu, and S. Y. Kuo, "Habitual Behavior-Based Opportunistic Data Forwarding in Wildlife Tracking" , Proceedings of 4th IEEE International Symposium on Wireless Communication Systems (ISWCS'07) , Trondheim, Norway , Oct. 2007
102. C. M. Yu, I. M. Tsai, Y. H. Chou and Sy-Yen Kuo, "Improving the Network Flow Problem using Quantum Search" , Proceedings of the 2007 IEEE Conference on Nanotechnology (IEEE-NANO 2007) , Hong Kong , Aug. 2007
103. Y. H. Chou, I. M. Tsai and Sy-Yen Kuo, "Quantum Boolean Circuit is 1-Testable" , Proceedings of the 2007 IEEE Conference on Nanotechnology (IEEE-NANO 2007) , Hong Kong , Aug. 2007
104. H. Z. Chou, S. C. Wang and S. Y. Kuo,, "Randomized Distributed Algorithm for Peer-to-Peer Data Replication in Wireless Ad Hoc Networks" , Proceedings of the 2007 Pacific Rim International Symposium on Dependable Computing (PRDC'07) , Melbourne, Australia , Dec. 2007
105. C. M. Yu, C. C. Li, C. S. Lu, D. T. Lee and S. Y. Kuo, "Attack Probability Based Deterministic Key Predistribution Mechanism for Non-Uniform Sensor Deployment" , Proceedings of the Fourth Workshop on Wireless Ad hoc and Sensor Networks (WWASN2007) , Toronto, ON, Canada , Jun. 2007
106. W. Chen, S. Y. Kuo, and H. C. Chao, "Enhanced UPnP Control and Management in a Campus Network" , Proceedings of the 2007 International Conference on Multimedia and Ubiquitous Engineering (MUE 2007) , Seoul, Korea , Apr. 2007
107. Y. H. Chou, S. Y. Kuo, and I. M. Tsai, "Quantum Entanglement, Non-Locality and Secure Computation" , Proceedings of the First International Workshop on Quantum Security (QSEC'07) , Guadeloupe, French Caribbean , Jan. 2007
108. Y. C. Chen, C. C. Sue, and S. Y. Kuo,, "The Survivability of the Augmented Logical Ring Topology in WDM Networks" , Proceedings of the 2006 Pacific Rim International Symposium on Dependable Computing (PRDC'06) , Riverside, California , Dec. 2006
109. Y. H. Chou, S. Y. Kuo, I. M. Tsai, and C. M. Ko, "Quantum Oblivious Transfer and Fair Digital Transactions" , Proceedings of the 2006 Pacific Rim International Symposium on Dependable Computing (PRDC'06) , Riverside, California , Dec. 2006
110. M. W. Wu, Y. Huang, Y. M. Wang, and S. Y. Kuo, "STARS: Stateful Threat-Aware Removal System for Self-healing Spyware" , Proceedings of the 2006 Pacific Rim International Symposium on Dependable Computing (PRDC'06) , Riverside, California , Dec. 2006
111. H. W. Huang, H. H. Ho, K. H. Chen, and S. Y. Kuo, "Dithering Skip Modulator with a Novel Load Sensor for Ultra-wide-load High-Efficiency DC-DC Converters" , Proceedings of the 2006 International Symposium on Low Power Electronics and Design(ISLPED 2006) , Tegernsee, Germany , Oct. 2006
112. H. W. Huang, H. H. Ho, K. H. Chen, and S. Y. Kuo, "Dithering Skip Modulator with a Width Controller for Ultra-wide-load High-Efficiency DC-DC Converters" , Proceedings of the 2006 Custom Integrated Circuits Conference (CICC 2006) , San Jose, California , Sep. 2006
113. M. W. Wu, Y. Huang, I. Y. Chen, S. K. Lu and S. Y. Kuo, "A Scalable Port Forwarding for P2P-based Wi-Fi Applications" , Proceedings of the 2006 International Conference on Wireless Algorithms, Systems, and Applications (WASA 2006) , Xian, China , Aug. 2006
114. T. S. Lin, I. M. Tsai, H. W. Wang and S. Y. Kuo, "Quantum Authentication and Secure Communication Protocols" , Proceedings of the 2006 IEEE Conference on Nanotechnology (IEEE-NANO 2006) , Cincinnati, Ohio , Jul. 2006
115. Y. H. Chou, I. M. Tsai, and S. Y. Kuo, "Enhancing Dependability through Quantum Entanglement In a Real-Time Distributed System" , Proceedings of the 2006 IEEE Conference on Nanotechnology (IEEE-NANO 2006) , Cincinnati, Ohio , Jul. 2006
116. Y. H. Chou, I. M. Tsai, and S. Y. Kuo, "Quantum Entanglement and Its Applications on Secure Computation" , Proceedings of the 2006 IEEE Conference on Nanotechnology (IEEE-NANO 2006) , Cincinnati, Ohio , Jul. 2006
117. H. W. Huang, C. J. Chen, K. H. Chen, and S. Y. Kuo, "Highly Efficient Tri-Mode Control of Buck Converters with Load Sensing Technique" , Proceedings of the 37th IEEE Power Electronics Specialists Conference(PESC 2006) , Jeju, Korea , Jun. 2006
118. H. W. Huang, H. H. Ho, K. H. Chen, and S. Y. Kuo, "On-Chip Compensated Error Amplifier for Fast Transient DC-DC Converters" , Proceedings of the 2006 32nd European Solid-State Circuits Conference (ESSCIRC 2006) , Montreux, Switzerland , Sep. 2006
119. H. W. Huang, H. H. Ho, C. J. Chen, K. H. Chen, and S. Y. Kuo, "On-Chip Compensated Error Amplifier for Fast Transient DC-DC Converters" , Proceedings of the 2006 International Electro/Information Technology Conference(EIT 2006) , East Lansing, Michigan , May 2006
120. M. W. Wu, Y. Huang, S. K. Lu, I. Y. Chen, and S. Y. Kuo,, "A Multi-Faceted Approach towards Spam-Resistible Mail" , Proceedings of the 2005 Pacific Rim International Symposium on Dependable Computing (PRDC'05) , Changsha, China , Dec. 2005
121. K. H. Chang, J. Y. Kang, H. W. Wang, W. T. Tu, Y. J. Yeh, and S. Y. Kuo, "Automatic Partitioner for Behavior Level Distributed Logic Simulation" , 25th IFIP WG 6.1 International Conference (FORTE 2005) , Taipei, Taiwan , Oct. 2005
122. H. W. Wang, T. S. Lin, I. M. Tsai and S. Y. Kuo, "Protocol and Applications for Sharing Quantum Private Keys" , Proceedings of the 39th Annual 2005 International Carnahan Conference on Security Technology , Las Palmas De Gran Canaria, Spain , Oct. 2005
123. F. Yu, C. H. Tsai, Y. W. Huang, H. Y. Lin, D. T. Lee and S. Y. Kuo,, "Efficient Exact Spare Allocation via Boolean Satisfiability" , Proceedings of the 20th IEEE International Symposium on Defect and Fault Tolerance in VLSI Systems (DFT'05) , Monterey, California , Oct. 2005
124. H. W. Wang, I. M. Tsai, C. N. Chung and S. Y. Kuo, "A Scheme to Enhance the Error-Correcting Capability of Encoded Quantum Information" , Proceedings of the 2005 Annu Euporean Conference on Circuit Theory and Design , Cork, Ireland , Aug. 2005
125. Y. L. Ju, I. M. Tsai, and S. Y. Kuo, "Performing Authenticated Encryption with Nanoscale Phenomenon" , Proceedings of the 2005 IEEE Conference on Nanotechnology (IEEE-NANO 2005) , Nagoya, Japan , Jul. 2005
126. M. A. Song, I. F. Lan, and S. Y. Kuo, "An Area-Efficient Architecture of Reed-Solomon Codec for Advanced RAID Systems" , Proceedings of the 11th International Conference on Parallel and Distributed System(ICPADS'05)s , Fukuoka, Japan , Jul. 2005
127. L. K. Chu, Y. Huang, and S. Y. Kuo, "FT-JMS:An open-source fault tolerant Java Messaging Service(JMS) platform" , Proceedings of the 2005 International Conference on Dependable Systems and Networks (DSN-2005) , Yokohama, Japan , Jun. 2005
128. I. M. Tsai, C. M. Yu, W. T. Tu, and S. Y. Kuo, "A Secure Quantum Communication Protocol using Insecure Public Channels" , Proceedings of the 20th International Information Security Conference(SEC'05) , Chiba, Japan , May 2005
129. M. A. Song, L. D. Van, C. C. Yang, S. C. Chiu, and S. Y. Kuo, "A Framework for the Design of Error-Aware Power-Efficient Fixed-Width BOOTH Multipliers" , Proceedings of the IEEE International Symposium on Circuits and Systems(ISCAS'05) , Kobe, Japan , May 2005
130. Y. C. Chang, J. L. Chen, and S. Y. Kuo, "All-IP Convergent Communications over Open Service Architecture" , Proceedings of the 2005 Wireless Telecommunicatiosn Symposium(WTS 2005) , Pomona, California , Apr. 2005
131. C. S. Ho, I. Y. Chen, and S. Y. Kuo, "Multiple failures restoration in WDM networks" , Proceedings of the 2005 International Conference on Networking (ICN'05) , Reunion Island, French , Apr. 2005
132. C. S. Ho, and S. Y. Kuo, "Group partition and restoration strategies for suviable WDM networks" , Proceedings of the IEEE 19th International Conference on Advanced Information Networking and Applications (AINA 2005) , Taipei, Taiwan , Mar. 2005
133. C. S. Ho, and S. Y. Kuo, "Efficient Restoration scheduling in survivable WDM networks" , Proceedings of the 2005 International Conference on Advanced Communication Technology(ICACT'05) , Phoenix Park, Seoul, Korea , Feb. 2005
134. C. C. Sue, M. S. Shieh, Y. C. Chen, and S. Y. Kuo, "Dependable WDM Networks with Edge-Disjoint P-cycles" , Proceedings of the 2004 International Symposium on Parallel and Distributed Processing and Applications (ISPA'04) , Hong Kong , Dec. 2004
135. Y. W. Huang, C. H. Tsai, D. T. Lee, and S. Y. Kuo, "Non-Detrimental Web Application Security Scanning" , Proceedings of the 15th IEEE International Symposium on Software Reliability Engineering (ISSRE 2004) , Saint-Malo, Bretagne, France , Nov. 2004
136. Y. M. Wang, R. Roussev, C. Verbowski, A. Johnson, M. W. Wu, Y. Huang and S. Y. Kuo, "Gatekeeper: Monitoring Auto-Start Extensibility Points (ASEPs) for Spyware Management" , Proceedings of the 18th Large Installation System Administration Conference (USENIX _LISA '04) , Nov. 2004
137. S. C. Wang, D. S. L. Wei, and S. Y. Kuo, "SPT-Based Power-Efficient Topology Control for Wireless Ad Hoc Networks" , Proceedings of the 2004 Military Communications Conference (MILCOM'04) , Oct. 2004
138. P. H. Hsieh, I. Y. Chen, Y. T. Lin, and S. Y. Kuo, "An XOR-based Reed-Solomon Algorithm for Advanced RAID Systems" , Proceedings of the 19th IEEE International Symposium on Defect and Fault Tolerance in VLSI Systems (DFT'04) , Cannes, France , Oct. 2004
139. B. Peng, S. Y. Kuo, C. Bolger, and I. Y. Chen, "IC HTOL Test Stress Condition Optimization" , Proceedings of the 19th IEEE International Symposium on Defect and Fault Tolerance in VLSI Systems (DFT'04) , Cannes, France , Oct. 2004
140. H. Y. Lin, I. Y. Chen, F. M. Yeh, and S. Y. Kuo, "An Efficient Perfect Algorithm for Memory Repair Problems" , Proceedings of the 19th IEEE International Symposium on Defect and Fault Tolerance in VLSI Systems (DFT'04) , Cannes, France , Oct. 2004
141. K. H. Chang, W. T. Tu, Y. J. Yeh, and S. Y. Kuo, "A Temporal Assertion Extension to Verilog" , Proceedings of the 2nd International Symposium on Automated Technology for Verification and Analysis(ATVA04) , Taipei, Taiwan , Oct. 2004
142. C. Y. Huang, C. T. Lin, S. Y. Kuo, and M. R. Lyu, "Software Reliability Growth Models Incorporating Fault Dependency with Various Debugging Time Lags" , Proceedings of the 28th Annual International Computer Software and Applications Conference (COMPSAC'2004) , Hong Kong , Sep. 2004
143. C. Y. Lu, S. A. Wang, I. M. Tsai, and S. Y. Kuo, "An Efficient Testing Method for Quantum Boolean Circuits" , Proceedings of the 2004 ERATO conference on Quantum Information Science(EQIS'04) , Tokyo, Japan , Sep. 2004
144. I. M. Tsai, S. Y. Kuo, S. L. Huang, Y. C. Lin, and T. T. Chen, "Experimental Realization of an NMR Quantum Switch" , Proceedings of the 2004 ERATO conference on Quantum Information Science(EQIS'04) , Tokyo, Japan , Sep. 2004
145. C. C, Yu, K. H. Chang, Y. J. Yeh, and S. Y. Kuo, "System Level Assertion-Based Verification Environment for PCI/PCI-X and PCI-Express" , Proceedings of the 15th VLSI Design/CAD Symposium , Kengting, Taiwan , Aug. 2004
146. K. H. Chang, H. W. Wang, Y. J. Yeh, and S. Y. Kuo, "Automatic Partitioner for Distributed Parallel Logic Simulation" , Proceedings of the 4th IASTED International Conference on Modelling, Simulation and Optimization (MSO'04) , Kauai, Hawaii , Aug. 2004
147. K. H. Chang, W. T. Tu, H. W. Wang, Y. J. Yeh, and S. Y. Kuo, "Techniques to Reduce Synchronization in Distributed Parallel Logic Simulation" , Proceedings of the 16th IASTED International Conference on Parallel and Distributed Computing and Systems(PDCS'04) , Nov. 2004
148. H. W. Wang, I. M. Tsai, and S. Y. Kuo, "A Circuit Approach for Implementing Quantum Memory" , Proceedings of the 2004 IEEE Conference on Nanotechnology (IEEE-NANO 2004) , Munich, Germany , Aug. 2004
149. S. A. Wang, C. Y. Lu, I, and S. Y. Kuo, "An Efficient Functional Verification Method for Quantum Boolean Circuits" , Proceedings of the 2004 IEEE Conference on Nanotechnology (IEEE-NANO 2004) , Munich, Germany , Aug. 2004
150. C. Y. Lu, S. A. Wang, I, and S. Y. Kuo, "Quantum Boolean Circuits Construction Using Tabulation Method" , Proceedings of the 2004 IEEE Conference on Nanotechnology (IEEE-NANO 2004) , Munich, Germany , Aug. 2004
151. M. A. Song, L. D. Van, T. C. Huang, and S. Y. Kuo, "A Generalized Methodology for Low-Error and Area-Time Efficient Fixed-Width Booth Multipliers" , Proceedings of the 47th IEEE International Midwest Symposium on Circuits and Systems , Hiroshima, Japan , Jul. 2004
152. Y. W. Huang, Y. Fang, C. Hang, C. H. Tsai, D. T. Lee, and S. Y. Kuo, "erifying Web Applications using Bounded Model Checking" , Proceedings of the 2004 International Conference on Dependable Systems and Networks (DSN-2004) , Florence, Italy , Jun. 2004
153. Y. W. Huang, Y. Fang, C. Hang, C. H. Tsai, D. T. Lee, and S. Y. Kuo, "Securing Web Application Code by Static Analysis and Runtime Protection" , Proceedings of the Thirteenth International World Wide Web Conference (WWW-2004) , New York, New York , May 2004
154. C. S. Ho, I. Y. Chen, and S. Y. Kuo, "Dynamic Sub-mesh Protection under Dynamic Traffic Demands in Dense WDM Networks" , Proceedings of the 18th International Conference on Advanced Information Networking and Applications (AINA-2004) , Fukuoka, Japan , Mar. 2004
155. Y. R. Chang, H. Y. Lin, and S. Y. Kuo, "Reliability Evaluation of Dependable Distributed Computing Systems Based on Recursive Merge and BDD" , Proceedings of the 2004 Pacific Rim International Symposium on Dependable Computing (PRDC'04) , Tahiti, French Polynesia , Mar. 2004
156. C. Y. Huang, J. H. Lo, S. Y. Kuo, and M. R. Lyu, "Optimal Allocation of Testing-Resource Considering Cost, Reliability, Testing-Effort" , Proceedings of the 2004 Pacific Rim International Symposium on Dependable Computing (PRDC'04) , Tahiti, French Polynesia , Mar. 2004
157. C. S. Ho, I. Y. Chen, and S. Y. Kuo, "Improvements for Dynamic Sub-mesh Restoration Scheme in Dense WDM Networks" , Proceedings of the International Conference on Information Networking (ICOIN-2004) , Busan, Korea , Feb. 2004
158. K. H. Chang, H. W. Wang, Y. J. Yeh, and S. Y. Kuo, "Automatic Partitioner for Distributed Parallel Logic Simulation" , Proceedings of the 15th VLSI Design/CAD Symposium , Kengting, Taiwan , Aug. 2004
159. K. H. Chang, W. T. Tu, Y. J. Yeh, and S. Y. Kuo, "Techniques to Reduce Synchronization in Distributed Parallel Logic Simulation" , Proceedings of the 15th VLSI Design/CAD Symposium , Kengting, Taiwan , Aug. 2004
160. S. C. Wang, C. Y. Lin, and S. Y. Kuo, "A Localized Topology Control Algorithm for Constructing Power Efficient Wireless Ad Hoc Networks" , Proceedings of the Twelfth International World Wide Web Conference (WWW-2003) , Budapest, Hungary , May 2003
161. M. A. Song, L. D. Van, T. C. Huang, and S. Y. Kuo, "A Low-Error and Area-Time Efficient Fixed-Width Booth Multiplier" , Proceedings of the 46th IEEE International Midwest Symposium on Circuits and Systems , Cairo, Egypt , Dec. 2003
162. K. H. Chang, W. T. Tu, Y. J. Yeh, and S. Y. Kuo, "A Simulation-Based Temporal Assertion Checker for PSL" , Proceedings of the 46th IEEE International Midwest Symposium on Circuits and Systems, , Cairo, Egypt , Dec. 2003
163. J. H. Lo, C. Y. Huang, S. Y. Kuo, and M. R. Lyu, "Sensitivity Analysis of Software Reliability for Component-Based Software Applications" , Proceedings of the 27th Annual International Computer Software and Applications Conference (COMPSAC'2003) , Dallas, Texas , Nov. 2003
164. Y. R. Chang, H. Y. Lin, and S. Y. Kuo, "A Cut-Based Algorithm for Reliability Analysis of Terminal-Pair Network Using OBDD" , Proceedings of the 27th Annual International Computer Software and Applications Conference (COMPSAC'2003) , Dallas, Texas , Nov. 2003
165. S. A. Wang, C. Y. Lu, I. M. Tsai, and S. Y. Kuo, "Modified Karnaugh Map for Quantum Boolean Circuit Construction" , Proceedings of the 2003 IEEE Conference on Nanotechnology (IEEE-NANO 2003) , San Francisco, California , Aug. 2003
166. K. H. Chang, W. T. Tu, Y. J. Yeh, and S. Y. Kuo, "Automatic Partitioner for Distributed Simulation" , Proceedings of the 14th VLSI Design/CAD Symposium , Hualien, Taiwan , Aug. 2003
167. K. H. Chang, Y. C. Su, W. T. Tu, Y. J. Yeh, and S. Y. Kuo, "A PCI-X Verification Environment Using C and Verilog" , Proceedings of the 14th VLSI Design/CAD Symposium , Hualien, Taiwan , Aug. 2003
168. K. H. Chang, W. T. Tu, Y. J. Yeh, and S. Y. Kuo, "A Tag-Augmented Temporal Logic Checker" , Proceedings of the 14th VLSI Design/CAD Symposium , Hualien, Taiwan , Aug. 2003
169. H. Y. Lin, S. Y. Kuo, and F. M. Yeh, "Minimal Cutset Enumeration and Network Reliability Evaluation by Recursive Merge and BDD" , Proceedings of the 2003 IEEE Symposium on Computers and Communications , Kemer - Antalya, Turkey , Jul. 2003
170. S. C. Wang and S. Y. Kuo, "Communication Strategies for Heartbeat-Style Failure Detectors in Wireless Ad Hoc Networks" , Proceedings of the 2003 International Conference on Dependable Systems and Networks (DSN-2003) , San Francisco, California , Jun. 2003
171. S. C. Wang, David S.L. Wei, and S. Y. Kuo, "A Localized Topology Control Algorithm for Constructing Power Efficient Wireless Ad Hoc Networks" , Proceedings of the 2003 IEEE Global Telecommunications Conference (GLOBECOM'03) , San Francisco, California , Dec. 2003
172. C. C. Ho, I. Y. Chen, and S. Y. Kuo, "An Efficient Restoration Scheme Using Protection Domain for Dynamic Traffic Demands in WDM Networks" , Proceedings of the 17th International Conference on Information Networking (ICOIN-17) , Cheju Island, Korea , Feb. 2003
173. Y. R. Chang, S. V. Amari, and S. Y. Kuo, "Reliability Evaluation of Multi-state Systems Subject to Imperfect Coverage using OBDD" , Proceedings of the 2002 Pacific Rim International Symposium on Dependable Computing (PRDC'02) , Tsukuba, Japan , Dec. 2002
174. F. M. Yeh, H. Y. Lin, and S. Y. Kuo, "Reliability Analysis of Networks with Imperfect Nodes using OBDD" , Proceedings of the 2002 Pacific Rim International Symposium on Dependable Computing (PRDC'02) , Tsukuba, Japan , Dec. 2002
175. C. Y. Lin, S. C. Wang, and S. Y. Kuo, "A Low Overhead Checkpointing Protocol for Mobile Computing Systems" , Proceedings of the 2002 Pacific Rim International Symposium on Dependable Computing (PRDC'02) , Tsukuba, Japan , Nov. 2002
176. C. Y. Huang, J. H. Lo, S. Y. Kuo, and M. R. Lyu, "Optimal Allocation of Testing Resources for Modular Software Systems" , The Thirteenth IEEE International Symposium on Software Reliability Engineering (ISSRE 2002) , Annapolis, Maryland, USA , Nov. 2002
177. K. Naik, David S.L. Wei, D. Krizanc, and S. Y. Kuo, "A Reservation Based Medium Access Control Protocol with Multicast Support for Optical Star Networks" , Proceedings of the 2002 IEEE Global Telecommunications Conference (GLOBECOM'02) , Taipei, Taiwan , Nov. 2002
178. C. Y. Chang and S. Y. Kuo, "Reliability and Cost Analysis of a Multicasting and Fault-Tolerant Optical Crossconnect for All-Optical Networks" , Proceedings of the 2002 IEEE International Conference on Software, Telecommunicatoins and Computer Networks (SoftCom'02) , Split, Croatia , Oct. 2002
179. I. M. Tsai and S. Y. Kuo, "Scalable and High Throughput Digital Switching in the Quantum Domain" , Proceedings of the 2002 IEEE International Conference on Software, Telecommunicatoins and Computer Networks (SoftCom'02) , Split, Croatia , Oct. 2002
180. I. M. Tsai and S. Y. Kuo, "Quantum Boolean Circuit Approach for Searching an Unordered Database" , Proceedings of the 2002 IEEE Conference on Nanotechnology (IEEE-NANO 2002) , Washington, D.C. , Aug. 2002
181. C. Y. Lin, S. C. Wang, and S. Y. Kuo, "An Efficient Time-based Checkpointing Protocol for Mobile Computing Systems over Wide Area Networks" , Proceedings of the 2002 European Conference on Parallel Processing (Euro-Par'02) , Paderborn, Germany , Aug. 2002
182. J. H. Lo, C. Y. Huang, S. Y. Kuo, and M. R. Lyu, "Optimal Resource Allocation and Reliability Analysis for Component-based Software Applications" , Proceedings of the 26th Annual International Computer Software and Applications Conference (COMPSAC'2002) , Oxford, England , Aug. 2002
183. C. Y. Lin and S. Y. Kuo, "Reliable Multicast based on k-Connected Graph" , Proceedings of the IASTED International Conference on Internet and Multimedia Systems and Applications (IMSA 2002) , Kauai, Hawaii , Aug. 2002
184. W. H. Chung and S. Y. Kuo, "Direction-Aware Routing Protocol for Mobile Ad Hoc Network" , Proceedings of the International Conference of Communications, Circuits and Systems (ICCCAS-2002) , Chengdu, China , Jun. 2002
185. C. Y. Chang and S. Y. Kuo, "Multicasting Optical Crossconnects with Fault Tolerance Mechanism and Wavelength Routing in All-Optical Networks" , Proceedings of the 16th International Conference on Information Networking (ICOIN-16) , Cheju Island, Korea , Jan. 2002
186. C. H. Chuan and S. Y. Kuo, "Cache Management of Dynamic Resource Routing for Fault Tolerance in Mobile Ad-Hoc Networks" , Proceedings of the 2001 Pacific Rim International Symposium on Dependable Computing (PRDC'01) , Seoul, Korea , Dec. 2001
187. W. C. Su, S. C. Wang, and S. Y. Kuo, "Failure Detection Mechanism for Distributed Object Computing Using CORBA" , Proceedings of the 2001 Pacific Rim International Symposium on Dependable Computing (PRDC'01) (Recipient of the Best Paper Award , Seoul, Korea , Dec. 2001
188. C. H. Hsu, S. K. Lu, and S. Y. Kuo, "Novel Fault Tolerance Techniques for High Capacity RAMs" , Proceedings of the 2001 Pacific Rim International Symposium on Dependable Computing (PRDC'01) , Seoul, Korea , Dec. 2001
189. I. M. Tsai and S. Y. Kuo, "An Algorithm for Quantum Boolean Circuit Construction" , Proceedings of the 2001 IEEE Conference on Nanotechnology (IEEE-NANO 2001) , Maui, Hawaii , Oct. 2001
190. J. H. Lo, S. Y. Kuo, and C. Y. Huang, "Reliability Modeling Incorporating Error Processes For Internet-Distributed Software" , Proceedings of the IEEE Region 10 International Conference on Electrical and Electronic Technology (TENCON-2001) , Singapore , Aug. 2001
191. Y. J. Yeh, K. H Chang, M. T. Chen, and S. Y. Kuo, "A Compiled-Code Simulation Technique for RTL Designs" , Proceedings of the 12th VLSI Design/CAD Symposium , Hsinchu, Taiwan , Aug. 2001
192. J. H. Lo, S. Y. Kuo, and C. Y. Huang, "Modeling Fault Detection and Correction Processes in Software Reliability Models" , Proceedings of the 5th International Conference on Reliability, Maintainability and Safety (ICRMS-2001) , Dalian, China , Aug. 2001
193. C. C. Sue and S. Y. Kuo, "Restoration from Multiple Faults in WDM Networks without Wavelength Conversion" , Proceedings of the International Conference on Networking (ICN-01) , Colmar, France , Jul. 2001
194. C. Y. Lin, Y. Huang, and S. Y. Kuo, "A Checkpointing Tool for Palm Operating System" , Proceedings of the 2001 International Conference on Dependable Systems and Networks(DSN-2001) , Goteborg, Sweden , Jul. 2001
195. Y. J. Yeh and S. Y. Kuo, "An Optimization-Based Low-Power Voltage Scaling Techniques Using Multiple Supply Voltages" , Proceedings of the 2001 International Symposium on Circuits and Systems(ISCAS-2001) , Sydnay, Australia , May 2001
196. C. C. Sue and S. Y. Kuo, "Dependable Wavelength Routing with Spare Rerouting in All-Optical WDM Networks" , Proceedings of the 15th International Conference on Information Networking (ICOIN-15) , Beppu City, Japan , Jan. 2001
197. W. Y. Tseng and S. Y. Kuo, "All-Optical Multicasting on Wavelength-Routed WDM Networks with Partial Replication" , Proceedings of the 15th International Conference on Information Networking (ICOIN-15) , Beppu City, Japan , Jan. 2001
198. H. Z. Chou, K. H. Chang, and S. Y. Kuo, "Handling Don't-Care Conditions in High-LevelSynthesis and Application for Reducing Initialized Registers" , 46th ACM/IEEE Design Automation Conference (DAC-2009) , San Francisco, California , Jan. 0
---
Patents:
1. Shih-Yao Dai, Yu-Chen Chang, Jain-Shing Wu, Jui-Fan Chen, and Sy-Yen Kuo, "Server, User Device and Malware Detection Method Thereof" , US Patent No. 8,453,244 B2, May 2013
2. Shih-Yao Dai, Yu-Chen Chang, Jain-Shing Wu, Chih-Hung Lin, Yen-Nun Huang, and Sy-Yen Kuo, "Method and System for Cleaning Malicious Software and Computer Program Product and Storage Medium" , US Patent No. 8,490,192 B2, Jul. 2013
3. [26] 黃士嘉, 郭斯彥, "視訊影像傳輸中遇到封包遺失時的有效選取方法" , 中華民國專利,發明第I 382770, Jan. 2013
4. 戴士堯、張瑜真、吳建興、林志鴻、黃彥男、郭斯彥, "惡意軟件清除方法、系統及電腦程式產品與儲存媒體" , 中華民國專利, 發明第I 396995號, May 2013
5. 戴士堯、林志鴻、黃彥男、張嘉祥、郭斯彥, "用於一硬體之監控裝置、監控方法及其電腦程式產品" , 中華民國專利, 發明第I 401582號, Jul. 2013
6. 郭斯彥、黃士嘉, "在多媒體系統晶片設計中的低電量且高效率的快速移動評估超大型積體電路" , 在多媒體系統晶片設計中的低電量且高效率的快速移動評估超大型積體電, Jul. 2013
7. Shih-Chia Huang, Sy-Yen Kuo, "Seamless wireless video transmission for multimedia applications" , US Patent No. 8,155,213, Apr. 2012
8. Shih-Chia Huang, Sy-Yen Kuo, "Low Power Video Compression Chipset for Portable Application" , US Patent No. 8,179,970, May 2012
9. Sy-Yen Kuo, Shih-Chia Huang, "Low-Power and High-Throughput Design of Fast Motion Estimation VLSI Architecture for Multimedia System-on-Chip Design" , US Patent No. 8,184,709, May 2012
10. C. M. Huang, Y. S. Liang, S. Y. Kuo, and C. H. Ho, "Node Disposition Apparatus, Node Disposition Method and Computer Readable Medium Thereof" , US Patent No. 8,194,688, Jun. 2012
11. Shih-Chia Huang, Sy-Yen Kuo, "Efficient Data Prediction and Data Reuse Motion Estimation Engine for System-On-Chip Design" , US Patent No. 8,213,513, Jul. 2012
12. Shih-Chia Huang and Sy-Yen Kuo, "Low-complexity and High-quality Error Concealment techniques for video sequence transmissions" , US Patent No. 8,223,846, Jul. 2012
13. 趙涵捷、郭斯彥、顏嗣均、紀廷運, "一種定位資訊之情境影像系統" , 中華民國發明第 I 359952號, Mar. 2012
14. 郭斯彥、黃士嘉, "影像的傳輸中的高品質且省時間的錯誤隱藏技術" , 中華民國專利發明第 I 359617, Mar. 2012
15. 郭斯彥(Sy-Yen Kuo)、黃士嘉 (Shih-Chia Huang), "Efficient Adaptive Mode Selection Technique for H.264/AVC-Coded Video Delivery in Burst-Packet-Loss Networks" , 美國 US 8,116,382 B2, Feb. 2012
16. 黃士嘉, 郭斯彥, "正確的無線網路視訊傳輸在多媒體上的應用" , 中華民國專利,發明第I 374672, Oct. 2012
17. Shih-Yao Dai, Chih-Hung Lin, Yennun Huang, Chia-Hsiang Chang, Sy-Yen Kuo, "Monitor device, monitoring method and computer product thereof for hardware for monitoring a process to detect malware" , 英國 UK Patent No. GB2465249, Apr. 2011
18. Yao-Wen Huang, Fan Yi, Chung-Hung Tsai, Christian Hang, Der-Tsai Lee, Sy-Yen Kuo, "System and Method for Securing Web Application Code and Verifying Correctness of Software" , US Patent No. 7,779,399, Aug. 2010
19. 陳科宏,黃立仁,黃宏瑋,郭斯彥, "電源供應裝置" , 中華民國專利, 發明第I 312238號, May 2009
20. 陳科宏,黃立仁,黃宏瑋,郭斯彥, "延遲線及其應用之類比數位轉換裝置與負載感測電路" , 中華民國專利, 發明第 I 312238號, Jul. 2009
21. 陳科宏,黃立仁,黃宏瑋, 郭斯彥, "直流轉直流穩壓器以及誤差放大器" , 中華民國專利, 發明第 I 312608號, Jul. 2009
22. Ke-Horng Chen, Li-Ren Huang, Hong-Wei Huang, Sy-Yen Kuo, "Power Supply Apparatus" , US Patent No. 7,408,333, Aug. 2008
23. Ke-Horng Chen, Li-Ren Huang, Hong-Wei Huang, Sy-Yen Kuo, "DC-DC Converter and Error Amplifier Thererof" , US Patent 7,253,593, Aug. 2007
24. Ke-Horng Chen, Li-Ren Huang, Hong-Wei Huang, Sy-Yen Kuo, "Delay Line, Analog-to-Digital Converting Device and Load-Sensing Circuit" , US Patent 7,292,176, Nov. 2007
25. 宋民安、郭斯彥、邱士傑, "大型磁碟陣列李德所羅門編解碼設計電路" , 中華民國專利, 發明第 I 270845號, Jan. 2007
26. 郭斯彥, 陳科宏,闕志達, "雙緣觸發式正反器電路" , 中華民國專利, 發明第 I 090892號, Apr. 1998
27. Sy-Yen Kuo, Tzi-Dar Chiueh, and Ke-Horng Chen, "Double Edge Triggered Flip-Flop" , US patent 5,751,174, May 1998