廖婉君 Liao, Wanjiun
國立台灣大學電機工程學系 特聘教授
中央研究院資訊科技創新研究中心 合聘研究員

科技部工程技術研究發展司 司長
Ph.D.

University of Southern California , 1997

M.S.

National Chiao-Tung University, 1992

B.S.

National Chiao-Tung University, 1990
辦公室 : 博理館 422
電話 : +886-2-33663548
傳真 : +886-2-23646710
Email :
Office Hour : Friday 14:00~16:00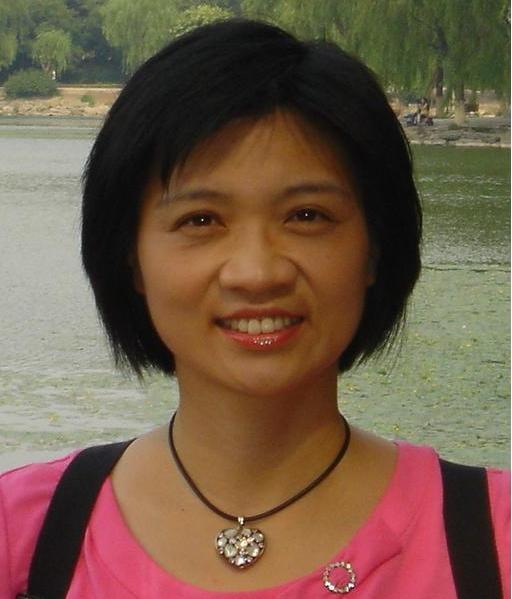 主要研究領域
無線多媒體網路, 社群網路分析, 綠能資通訊, 雲端網路及虛擬化技術
Wireless multimedia networking, green communications, cloud networking and network virtualization, and on-line social network analysis
---
研究領域摘要
廖婉君教授的研究興趣主要是設計與分析通訊網路協定以支援多媒體應用,她曾擔任 IEEE Transactions on Wireless Communications 及 IEEE Transactions on Multimedia 的編輯,進行中的研究包括:
(1) 無線網路、多媒體網路
(2) 綠能資通訊網路技術
(3) 雲端網路及SDN
(4) 社群網路及巨量資料分析
Professor Wanjiun Liao's research interests focus mainly on the design and analysis of network protocols to support wireless multimedia, cloud computing, social network, and green communications. She was an Associate Editor for IEEE Transactions on Multimedia and IEEE Transactions on Wireless Communications. On-going research includes:
(1) Key technologies for next generation wireless networks
(2) Green wireless and multimedia networking
(3) Cloud networking, software-defined networks, and network virtualiztion
(4) Data science and engineering
Wanjiun Liao received the BS and MS degrees in Computer Science from National Chiao Tung University, Taiwan, in 1990 and 1992, respectively, and the Ph.D. degree in Electrical Engineering from the University of Southern California, Los Angeles, California, USA, in 1997. She is a Distinguished Professor of Electrical Engineering, National Taiwan University (NTU), Taipei, Taiwan, where she was the Department Chair. She is an Adjunct Research Fellow of Research Center for Information Techonology Innovation, Academia Sinica, Taiwan. She is the Director General of Engineering and Technologies Department in the Ministry of Science and Technology (MOST), Taiwan. Her research interests are focused on the design and analysis of wireless and multimedia networking, green communications, on-line social network analysis, and cloud networking.
Prof. Liao was an Associate Editor of IEEE Transactions on Wireless Communications and IEEE Transactions on Multimedia, and is on the Steering Committee of IEEE Transactions on Mobile Computing. She served on the organizing committee of many international conferences, including Symposium (Co)Chairs of IEEE GLOBECOM and ICC, and TPC (Co)Chairs of IEEE VTC 2010 Spring and IEEE PIMRC 2015. She was an IEEE Communications Society (ComSoc) Distinguished Lecturer (2011-2012), an IEEE Fellow Committee member (2013-2015), and the IEEE ComSoc Director for Asia Pacific Region (2014-2015). She is on the IEEE Award Board Award Review Committee, IEEE ComSoc Fellow Evaluation Committee, and IEEE ComSoc Strategic Planning Committee.
Prof. Liao received many research awards and recognition from different government and professional organizations. She was a recipient of Outstanding Teaching Award at NTU (臺大教學傑出獎) in 2000, Outstanding EE Professor Award of Chinese IEE (中國電機工程師學會傑出電機工程教授獎) in 2006, Outstanding Research Award of National Science Council (NSC) (國科會研究傑出獎) in 2006, 2009, and 2012, K. T. Li Research Breakthrough Award (李國鼎穿石獎) in 2009, Outstanding Engineering Professor Award of Chinese Institute of Engineer (中國工程師學會傑出工程教授獎) in 2010, Teco Award (東元獎) in 2014, and Ministry of Education (MoE) Academic Award (教育部學術獎) in 2015. Dr. Liao was a recipient of the Republic of China (R.O.C.) Distinguished Women Medal (中華民國十大傑出女青年) in 2000, and received the Distinguished Alumni Award from National Chiao-Tung University (交大傑出校友) in 2012. She is a Fellow of the IEEE.
---
Journal articles & book chapters
1. Yi-Hsuan Chiang and Wanjiun Liao, "mw-HierBack: A Cost-Effective and Robust Millimeter Wave Hierarchical Backhaul Solution for HetNets" , accepted by IEEE Transactions on Mobile Computing , Apr. 2017
2. Po-Han Huang, Shi-Sheng Sun, and Wanjiun Liao, "GreenCoMP: Energy-Efficient Cooperation for Green Cellular Networks" , IEEE Transactions on Mobile Computing , Vol. Vol. 12, No. 1 , 143-157, Jan. 2017
3. Kuncheng Chung, Wen-Hsing Kuo, and Wanjiun Liao, "Delay Analytical Models for Opportunistic Routing in Wireless Ad Hoc Networks" , IEEE Transactions on Vehicular Technology , Vol. Vol. 66, No. 6 , 5330-5339, Jun. 2017
4. Yen-Fu Wen and Wanjiun Liao, "Spectrum Section Preallocation for Cooperative Sensing and Transmission in Cognitive Radio Ad Hoc Networks" , accepted by IEEE Transactions on Vehicular Technology , Apr. 2017
5. Yu-Chun Chen, De-Nian Yang, Jitang Lee, and Wanjiun Liao, "Efficient Multi-View 3D Video Multicast with Depth-Image-Based Rendering in LTE-Advanced Networks with Carrier Aggregation" , IEEE Transactions on Mobile Computing (accepted) , May 2017
6. Po-Han Huang, Hsu Kao, and Wanjiun Liao, "Cross-Tier Cooperation for Optimal Resource Utilization in Ultradense Heterogeneous Networks" , IEEE Transactions on Vehicular Technology (accepted) , Jul. 2017
7. Cheng-Shang Chang, Cheng-Yu Chen, Duan-Shin Lee, and Wanjiun Liao, "Efficient Encoding of User IDs for Nearly Optimal Expected Time-To-Rendezvous in Heterogeneous Cognitive Radio Networks" , IEEE/ACM Transactions on Networking (accepted) , Jul. 2017
8. Yung-Yin Lo, Cheng-Shang Chang, Wanjiun Liao, and Ying-Chin Lee, "Temporal Matrix Factorization for Tracking Concept Drift in Individual User Preferences" , IEEE Transactions on Computational Social Systems (accepted) , Nov. 2017
9. Hong-Yen Lo and Wanjiun Liao, "CALM: Survivable Virtual Data Center Allocation in Cloud Networks" , IEEE Transactions on Services Computing (accepted) , Nov. 2017
10. Chen-Yu Wei and Wanjiun Liao, "Cooperative Scheduling for Network Utility Maximization in Heterogeneous Networks with User Equipment Side Interference Cancellation" , IEEE Transactions on Wireless Communications (accepted) , Oct. 2017
11. An-Dee Lin, Chung-Sheng Li, Wanjiun Liao, and Hubertus Franke, "Capacity Optimization for Resource Pooling in Virtualized Data Centers with Composable Systems" , IEEE Transactions on Parallel and Distributed Systems (accepted) , Oct. 2017
12. Linjiun Tsai, Hubertus Franke, Chung-Sheng Li, and Wanjiun Liao, " Learning-Based Memory Allocation Optimization for Delay-Sensitive Big Data Processing" , IEEE Transactions on Parallel and Distributed Processing , Dec. 2017
13. Linjiun Tsai, Hubertus Franke, Chung-Sheng Li, and Wanjiun Liao, " Learning-Based Memory Allocation Optimization for Delay-Sensitive Big Data Processing" , IEEE Transactions on Parallel and Distributed Processing (accepted) , Dec. 2017
14. Yi-Han Chiang and Wanjiun Liao, "Green Multicell Cooperation in Heterogeneous Networks with Hybrid Energy Sources" , IEEE Transactions on Wireless Communications, Aug 2016. , Vol. Vol. 15, No. 12 , 7911-7925, Aug. 2016
15. Cheng-Shang Chang, Wanjiun Liao, Yu-Sheng Chen, and Li-Heng Liou, "A Mathematical Theory for Clustering in Metric Spaces" , IEEE Transactions on Network Science and Engineering , Vol. Vol. 3, No. 1 , 2-16, Jan. 2016
16. Cheng-Shang Chang, Wanjiun Liao, Tsung-Ying Wu, "Tight Lower Bounds for Channel Hopping Schemes in Cognitive Radio Networks" , IEEE/ACM Transactions on Networking , Vol. Vol. 24, No. 4 , 2343-2356, Aug. 2016
17. Yi-Hsuan Chiang and Wanjiun Liao, "RF-CoHetNet: An Architecture for Cognitive Heterogeneous Networks Powered by RF-Energy" , IEEE Wireless Communications , Vol. Vol. 23, No. 6 , 147-153, Dec. 2016
18. Li Ming Chen, Shun-Wen Hsiao, Meng Chang Chen, and Wanjiun Liao, "Slow-Paced Persistent Network Attacks Analysis and Detection Using Spectrum Analysis" , IEEE System Journal , Vol. Vol. 10, No. 4 , 1326-1337, Dec. 2016
19. An-Dee Lin, Hubertus Franke, Chung-Sheng Li, and Wanjiun Liao, "Toward Performance Optimization with CPU Offloading for Virtualized Multi-tenant Datacenter Networks" , IEEE Network Magazine , Vol. Vol. 30, No. 3 , 59-63, Jun. 2016
20. Cheng-Shang Chang, Chih-Jung Chang, Wen-Ting Hsieh, Duan-Shin Lee, Li-Heng Liou, and Wanjiun Liao, "Relative Centrality and Local Community Detection" , accepted by Network Science , Jun. 2015
21. Linjiun Tsai and Wanjiun Liao, "StarCube: An On-Demand and Cost-Effective Framework for Cloud Data Center Networks with Performance Guarantee" , accepted by IEEE Transactions on Cloud Computing , Jun. 2015
22. Cheng-Shang Chang, Wanjiun Liao, and Ching-Min Lien, "On the Multichannel Rendezvous Problem: Fundamental Limits, Optimal Hopping Sequences, and Bounded Time-To-Rendezvous" , accepted by Mathematics of Operations Research , Vol. Vol. 40, No. 1 , 1-23, Jun. 2015
23. Ting-Yu Ho, De-Niam Yang, and Wanjiun Liao, "Efficient Resource Allocation of Mobile Multi-View 3D Videos with Depth Image-Based Rendering" , IEEE Transactions on Mobile Computing , Vol. Vol. 14, No. 2 , 344-357-, Feb. 2015
24. Cheng-Yi Chang, Wanjiun Liao, Hung-Yun Hsieh and Da-Shan Shiu, "On Optimal Cell Activation for Coverage Preservation in Green Cellular Networks" , IEEE Transactions on Mobile Computing , Vol. Vol. 13, No. 11 , 2580-2591-, Nov. 2014
25. Jianwei Niu, Jing Peng, Lei Shu, Chao Tong, and Wanjiun Liao, "An Empirical Study of A Chinese Online Social Network -- Renren" , IEEE Computer , Vol. Vol. 46, No. 9 , 78-84-, Sep. 2013
26. Sheng-Chieh Wang and Wanjiun Liao, "Cooperative Multicasting for Wireless Scalable Video Transmissions" , IEEE Transactions on Communications , Vol. Vol. 62, No. 9 , 3980-3989-, Sep. 2013
27. Hsiao-Chen Lu, Wanjiun Liao, Meng Chang Chen and Musaed A. Alhussein, "Coding-Aware Peer-to-Peer Data Repair in Multi-Rate Wireless Networks - A Game Theoretic Analysis" , IEEE Journal on Selected Areas in Communications - 2012 Special Issue on Emerging Technologies in Communications , Vol. Vol. 31. No. 8 , Aug. 2013
28. Chung-Sheng Li and Wanjiun Liao, "Software Defined Networks (Feature Topic Editorial)" , IEEE Communications Magazine Feature Topic on Software Defined Networks , Feb. 2013
29. Tsung Jun Wu, Wanjiun Liao, and Chung-Ju Chang, "A Cost-Effective Strategy for Road-Side Unit Placement in Vehicular Networks" , IEEE Transactions on Communications , Vol. Vol. 60, No. 8 , 2295-2303-, Aug. 2012
30. Hsiao-Chen Lu and Wanjiun Liao, "Cooperative Strategies in Wireless Relay Networks" , IEEE Journal on Selected Areas in Communications Special Issues on Cooperative Networking: Challenges and Applications , Vol. Vol. 30, No. 2 , pp. 323-330-, Feb. 2012
31. Jin-Jia Chang, Yi-Hua Li, Wanjiun Liao, and Ing-Chao Chang, "Intersection-Based Routing for Urban Vehicular Communications with Traffic-Light Considerations" , IEEE Wireless Communications , Vol. Vol. 19, No. 1 , 82-88-, Feb. 2012
32. Chao-Fong Shih, Wanjiun Liao, and His-Lu Chao, "Joint Routing and Spectrum Allocation for Multihop Cognitive Radio Networks with Route Robustness Consideration" , IEEE Transactions on Wireless Communications , Vol. Vol. 10, No. 9 , 2940-2949-, Sep. 2011
33. Chia-Hui Wang, Hsing-Shao Liu, and Wanjiun Liao, "iSNG: A Cost Effective Live News Broadcasting System over Heterogeneous Wireless Networks" , IEEE Communications Magazine Special Issue on Design and Implementation Series , Vol. Vol. 49, No. 8 , 28-35-, Aug. 2011
34. Jin-Jia Chang, Wanjiun Liao, and Jiuun-Ru Lai, "RDMAC: A Reservation-based Directional MAC Protocol for IEEE 802.11-based Wireless Ad Hoc Networks with Directional Antenna" , IEEE Transactions on Vehicular Technology , Vol. Vol. 60, No. 6 , 2669-2679-, Jul. 2011
35. Wen-Hsing Kuo, Wanjiun Liao, and Tehuang Liu, "Adaptive Resource Allocation for Layer-Encoded IPTV Multicasting in IEEE 802.16 WiMAX Wireless Networks" , IEEE Transactions on Multimedia , Vol. Vol. 13, No. 1 , 116-124-, Feb. 2011
36. Hsiao-Chen Lu, Wanjiun Liao, and Yung-Shong Lin, "Relay Station Placement Strategy in IEEE 802.16j WiMAX Networks" , IEEE Transactions on Communications , Vol. Vol. 59, No. 1 , 151-158-, Dec. 2010
37. Tehuang Liu and Wanjiun Liao, "Multicast Routing in Multi-Radio Multi-Channel Wireless Mesh Netwoks" , IEEE Transactions on Wireless Communications , Vol. Vol. 9, No. 10 , 3031-3039-, Oct. 2010
38. Yean-Fu Wen and Wanjiun Liao, "Minimum Power Multicast Algorithms for Wireless Networks with a Lagragine Relaxation Approach" , ACM/Springer Wireless Networks , Aug. 2010
39. Yen-Cheng Lai, Phone Lin, Wanjiun Liao, and Chung-Min Chen, "A Region-Based Clustering Mechanism for Channel Access in Vehicular Ad Hoc Networks" , IEEE Journal on Selected Areas in Communications Special Issue on Vehicular Communications and Networks , Vol. Vol. 29, No. 1 , 83-93-, Jul. 2010
40. Ming-Fong Jhang and Wanjiun Liao, "Cooperative and Opportunistic Channel Access for Vehicle to Roadside (V2R) Communications" , ACM/Kluwer Mobile Networks and Applications (MONET) Special Issue on Advances and Applications in Vehicular Ad Hoc Networks , Vol. Vol. 15, No. 1 , 13-19-, Feb. 2010
41. Chia-Hung Chang and Wanjinn Liao, "A Probabilistic Model for Relative Location Estimation in Wireless Sensor Networks" , IEEE Communications Letter , Vol. Vol. 13, No. 12 , Dec. 2009
42. Jia-Chun Kuo, Wanjiun Liao, and Ting-Chao Hou, "Impact of Node Density on Throughput and Delay Scaling in Multi-hop Wireless Networks" , IEEE Transactions on Wireless Communications , Vol. Vol. 8, No. 10 , 5103-5111-, Oct. 2009
43. Phone Lin, Shin-Ming Cheng, and Wanjiun Liao, "Modeling Key Caching for Mobile IP Authentication, Authorization, and Accounting (AAA) Services" , IEEE Transactions on Vehicular Technology , Vol. Vol. 58, No. 7 , 3596-3608-, Sep. 2009
44. Yueh-Ting Wu, Wanjiun Liao, Cheng-Lin Tsao, and Tsung-Nan Lin, "Impact of Node Mobility on Link Duration in Multi-hop Mobile Networks" , IEEE Transactions on Vehicular Technology , Vol. Vol. 58, No. 5 , pp. 2435-2442-, Jun. 2009
45. Kun-Da Wu and Wanjiun Liao, "On Service Differentiation for Multimedia Traffic in Multi-hop Wireless Networks" , IEEE Transactions on Wireless Communications , Vol. Vol. 8, No. 5 , pp. 2464-2472-, May 2009
46. Jeng-Farn Lee, Wanjiun Liao, Jie-Ming Chen, and Hsiu-Hui Lee, "A Practical QoS Solution to Voice over IP in IEEE 802.11 WLANs" , IEEE Communications Magazine, Design and Implementation Series , Vol. Vol. 47, No. 4 , 111-117-, Apr. 2009
47. Tehuang Liu, Wanjiun Liao, and Jeng-Farn Lee, "Distributed Contention-Aware Call Admission Control for IEEE 802.11 Multi-Radio Multi-Rate Multi-Channel Wireless Mesh Networks" , ACM/Springer MONET Special Issue on New Advances in Heterogeneous Networking for Quality, Reliability, Security and Robustness , Vol. (invited paper) Vol. 14, No. 2 , pp. 134-, Feb. 2009
48. Chih-He Chiang, Wanjiun Liao, Tehuang Liu, Iam Kin Chan, and Hsi-Lu Chao, "Adaptive Downlink and Uplink Channel Split Ratio Determination for TCP-based Best Effort Traffic in TDD-Based IEEE 802.16 (WiMAX) Wireless Networks" , IEEE Journal on Selected Areas in Communications Special Issue on Broadband Access Networks: Architectures and Protocols , Vol. Vol. 27, No. 2 , pp. 182-190-, Feb. 2009
49. Tehuang Liu and Wanjiun Liao, "Interference-Aware QoS Routing for Multi-Rate Multi-Radio Multi-Channel IEEE 802.11 Wireless Mesh Networks" , IEEE Transactions on Wireless Communications , Vol. Vol. 8, No. 1 , pp. 166-175-, Jan. 2009
50. Kun-Da Wu and Wanjiun Liao, "Revisiting Topology Control for Multi-hop Wireless Ad Hoc Networks" , IEEE Transactions on Wireless Communications , Vol. Vol. 7, No. 9 , pp. 3498 - 3506-, Sep. 2008
51. De-Nian Yang and Wanjiun Liao, "On Multicast Routing Using Rectilinear Steiner Trees for LEO Satellite Networks" , IEEE Transactions on Vehicular Technology , Vol. Vol. 57, No. 4 , pp. 2560-2569-, Jul. 2008
52. Wen-Hsing Kuo and Wanjiun Liao, "Utility-based Radio Resource Allocation for QoS Traffic in Wireless Networks" , IEEE Transactions on Wireless Communications , Vol. Vol. 7, No. 7 , pp. 2714-2722-, Jul. 2008
53. De-Nian Yang and Wanjiun Liao, "Optimal State Allocation for Multicast Communcations with Explicit Multicast Forwarding" , IEEE Transactions on Parallel and Distributed Systems , Vol. Vol. 19, No. 4 , pp. 476-488-, Apr. 2008
54. Tehuang Liu and Wanjiun Liao, "Location-Dependent Throughput and Delay in Wireless Mesh Networks" , IEEE Transactions on Vehicular Technology , Vol. Vol. 57, No. 2 , pp. 1188 - 1198-, Mar. 2008
55. Jeng-Farn Lee, Wanjiun Liao, and Meng-Chang Chen, "An Incentive-based Fairness Mechanism for Multi-hop Wireless Backhaul Networks with Selfish Nodes" , IEEE Transactions on Wireless Communications , Vol. Vol. 7, No. 2 , pp. 697 - 704-, Feb. 2008
56. Kun-Da Wu and Wanjiun Liao, "Flow Allocation in Multi-hop Wireless Networks: A Cross-Layer Approach" , IEEE Transactions on Wireless Communications , Vol. Vol. 7, Nov. 1 , pp. 269 - 276-, Jan. 2008
57. Tehuang Liu and Wanjiun Liao, "On Routing in Multi-Channel Wireless Mesh Networks: Challenges and Solutions" , IEEE Network Special Issue on Wireless Mesh Networks: Applicaitons, Architectures, and Protocols , Vol. Vol. 22, No.1 , pp. 13 - 18-, Jan. 2008
58. De-Nian Yang and Wanjiun Liao, "On Bandwidth-Efficient Overlay Multicast" , IEEE Transactions on Parallel and Distributed Systems , Vol. Vol. 18, No. 11 , pp. 1503 - 1515-, Nov. 2007
59. Wen-Hsing Kuo and Wanjiun Liao, "Utility-based Resource Allocation in Wireless Networks" , IEEE Transactions on Wireless Communications , Vol. Vol. 6, No. 8 , pp. 3600 - 3606-, Oct. 2007
60. Kai-Chien Chang and Wanjiun Liao, "The Contention Behavior of DOCSIS in CATV Networks" , IEEE Transactions on Broadcasting , Vol. Vol. 53, Issue 3 , pp. 660-669-, Sep. 2007
61. Cheng-Yu Hsieh and Wanjiun Liao, "All-Optical Multicast Routing in Sparse Splitting WDM Networks" , IEEE Journal on Selected Areas in Communications , Vol. Vol. 25, No. 6 , pp. 51-62-, Aug. 2007
62. Jia-Chun Kuo and Wanjiun Liao, "Hop Count Distribution of Multi-hop Path in Wireless Networks with Arbitrary Node Denisty: Modeling and Its Applications" , IEEE Transactions on Vehicular Technology , Vol. Vol. 56, No. 4 , pp. 2321-2331-, Jul. 2007
63. Hong-Bin Chiou, David Morrison, and Wanjiun Liao, "Experience with an IP Multimedia System (IMS) Trial for PSTN Migration" , IEEE Communications Magazine Special Issues on IP Multimedia Systems (IMS) Infrastructure and Services , Vol. Vol. 45, Issue 7 , pp. 127-133-, Jul. 2007
64. Jeng Farn Lee, Wanjiun Liao, and Meng Chang Chen, "Inter-Frame Space (IFS) Based Distributed Fair Queuing in IEEE 802.11 WLANs" , IEEE Transactions on Vehicular Technology , Vol. Vol. 56, Issue 3 , pp. 1366-1373-, May 2007
65. Jia-Chun Kuo and Wanjiun Liao, "Hop Count Distance in Flooding-based Mobile Ad Hoc Networks with High Node Density" , IEEE Transactions on Vehicular Technology , Vol. Vol. 56, Issue 3 , pp. 1357-1365-, May 2007
66. Jeng Farn Lee, Wanjiun Liao, and Meng Chang Chen, "A Differentiated Service Model for the Enhanced Distributed Channel Access (EDCA) of IEEE 802.11e WLANs" , ACM/Springer Mobile Networks and Applications (MONET) Special Issue on Wireless Broadband Access , Vol. Vol. 12, No. 1 , pp. 69-77-, Feb. 2007
67. Ching-Ling Huang and Wanjiun Liao, "Throughput and Delay Performance of IEEE 802.11e Enhanced Distributed Channel Access (EDCA) under Saturation Condition" , IEEE Transactions on Wireless Communications , Vol. Vol. 6, No. 1 , pp. 136-145-, Jan. 2007
68. Kun-Da Wu and Wanjiun Liao, "Low Interference Topology in Multihop Wireless Sensor Networks" , Int. J. Sensor Networks Special Issue on Wireless Ad Hoc and Sensor Networks (invited paper, SCI) , Vol. Vol. 2, Nos. 5/6 , pp. 321-330-, Jan. 2007
69. Kai-Chen Chang and Wanjiun Liao, "On the Throughput and Fairness Performance of TCP over Ethernet Passive Optical Networks" , IEEE Journal on Selected Areas in Communications , Vol. Vol. 24, No. 12 , 3-12-, Dec. 2006
70. De-Nian Yang, Wanjiun Liao, and Chang-Jung Kao, "Source Filtering in IP Multicast Routing" , IEEE Transactions on Broadcasting , Vol. Vol. 52, No. 4 , pp. 529-542-, Dec. 2006
71. Wanjiun Liao, "The Behavior of TCP over DOCSIS-based CATV Networks" , IEEE Transactions on Communications , Vol. Vol. 54, No. 9 , 1633-1642-, Sep. 2006
72. Jui-Ting Weng, Wanjiun Liao, and Jiunn Ru Lai, "Modeling Node Mobility for Reliable Packet Delivery in Mobile IP Networks" , IEEE Transactions on Wireless Communications , Vol. Vol. 5, No. 7 , pp. 1676-1684-, Jul. 2006
73. Yueh-Ting Wu, Tsung-Yen Ho, Wanjiun Liao, and Cheng-Lin Tsao, "Epoch Distance of the Random Waypoint Model in Mobile Ad Hoc Networks" , IEEE Communications Letter , Vol. Vol. 9, No. 11 , 1-3-, Nov. 2005
74. Jen-Chun Chang, Wanjiun Liao, and Victor O. K. Li, " An Application Layer Conference Tree for Multimedia Multimedia Conference Using Megaco" , IEEE Transactions on Multimedia , Vol. Vol. 7, No. 5 , Oct. 2005
75. Hsi-Lu Chao and Wanjiun Liao, "Fair Scheduling in Mobile Ad Hoc Networks with Channel Errors" , IEEE Transactions on Wireless Communications , Vol. Vol. 4, No. 3 , 1-10-, May 2005
76. Wanjiun Liao, Chang-Jung Kao, and Chin-Hei Chien, "Improving TCP Performance in Heterogeneous Mobile Networks" , IEEE Transactions on Communications , Vol. Vol. 53, No. 4 , Apr. 2005
77. Hsi-Lu Chao and Wanjiun Liao, "Fair Scheduling with QoS Support in Ad Hoc Wireless Networks" , IEEE Transactions on Wireless Communications , Vol. Vol. 3, No. 6 , pp. 2119-2128-, Nov. 2004
78. Wanjiun Liao and De-Nian Yang, "Providing Source Filtering in IP Multicast Group Management" , IEEE Transactions on Broadcasting , Vol. Vol. 50, No. 3 , pp. 279-288-, Sep. 2004
79. Wanjiun Liao and Chi-Hong Lu, "Providing Quality of Service for Optical Burst Switched Networks" , IEEE/OSA Journal of Lightwave Technology , Vol. Vol. 22, No. 7 , pp. 1651-1660-, Jul. 2004
80. Wanjiun Liao and Huei-Jiun Ju, "Adaptive Slot Allocation in DOCSIS-based CATV Networks" , IEEE Transactions on Multimedia , Vol. Vol. 6, No. 3 , pp. 479-488-, Jun. 2004
81. Hsi-Lu Chao and Wanjiun Liao, "Credit-based Slot Allocation in Multimedia Mobile Ad Hoc Networks" , IEEE Journal on Selected Areas in Communications Special Issue on , Vol. Vol. 21, Issue 10 , pp. 1642-1651-, Dec. 2003
82. Wanjiun Liao and Ming-Yu Jiang, "Family ACK Tree (FAT): Supporting Reliable Multicast in Mobile Ad Hoc Networks" , IEEE Transactions on Vehicular Technology , Vol. Vol. 52, Issue 6 , pp. 1675-1685-, Nov. 2003
83. Wanjiun Liao and De-Nian Yang, "An Adaptive Multicast Tree with QoS Support for Heterogeneous Recipients" , Kluwer Journal of VLSI Signal Processing - Systems for Signal, Image and Video Technology on Multimedia Communications , Vol. Vol. 34, No. 1-2 , pp. 49-65-, Jan. 2003
84. Wanjiun Liao, "Mobile Internet Telephony: Mobile Extensions to H.323" , IEEE Trans. on Vehicular Technology (This work is included in ITU-T H.323 Annex-H standard documents.) , Vol. Vol. 50, Issue 6 , pp. 1403-1414-, Nov. 2001
85. De-Nian Yang, Wanjiun Liao, and Yen-Ting Lin, "MQ: An Integrated Mechanism for Multimedia Multicasting" , IEEE Transaction on Multimedia Special Issue on Multimedia over IP , Vol. Vol. 3, Issue 1 , pp. 82-97-, Mar. 2001
86. Jiunn-Ru Lai and Wanjiun Liao, "Mobile Multicast with Routing Optimization for Recipient Mobility" , IEEE Transactions on Consumer Electronics , Vol. Vol. 47, No. 1 , pp. 199-206-, Feb. 2001
87. Wanjiun Liao and Jen-Chi Liu, "VoIP Mobility in IP/Cellular Networks Interworking" , IEEE Comm. Magazine Special Topic on Internet Telephony , pp 2-8-, Apr. 2000
88. Wanjiun Liao and Victor O. K. Li, "Synchronization of Distributed Multimedia Systems with User Interactions" , ACM Multimedia Systems , Vol. Vol. 6, No. 3 , pp. 196-205-, May 1998
89. Wanjiun Liao and Victor O. K. Li, "Split and Merge (SAM) Protocol for Interactive Video-on-Demand Systems" , IEEE Multimedia , Vol. Vol. 4, No. 4 , pp. 51-62-, Oct. 1997
90. Victor O. K. Li and Wanjiun Liao, "Distributed Multimedia Systems" , Proceedings of the IEEE , Vol. Vol. 85, No. 7 , pp. 1063-1108-, Jul. 1997
91. Victor O. K. Li , Wanjiun Liao , Xiaoxin Qiu , and Eric Wang, "Performance Model of Interactive Video-on-Demand Systems" , IEEE Journal on Selected Areas in Communications , Vol. Vol. 14, No. 6 , pp. 1099-1109-, Aug. 1996
---
Conference & proceeding papers:
1. Yi-Han Chiang and Wanjiun Liao, "Multicell Sleeping Control and Transmit Power Adaptation in Green Heterogeneous Networks" , IEEE GLOBECOM 2017 , Singapore , Dec. 2017
2. Bo-Syuan Huang, Yi-Han Chiang, and Wanjiun Liao, "Remote Radio Head (RRH) Deployment in Flexible C-RAN under Limited Fronthaul Capacity" , IEEE ICC 2017 , Paris, France , May 2017
3. Ji-Tarng Lee, De-Nian Yang, and Wanjiun Liao, "Efficient Caching for Multi-View 3D Videos" , IEEE GLOBECOM 2016 , Washington DC, USA , Dec. 2016
4. Chi-Heng Lin, De-Nian Yang, Ji-Tarng Lee, and Wanjiun Liao, "Efficient Error-Resilient Multicasting for Multi-View 3D Videos in Wireless Networks" , IEEE GLOBECOM 2016 , Washington DC, USA , Dec. 2016
5. Yi-Han Chiang and Wanjiun Liao, "ENCORE: An Energy-Aware Multicell Cooperation in Heterogeneous Networks with Content Caching" , IEEE INFOCOM 2016 , San Francisco, CA , Apr. 2016
6. Yi-Han Chiang and Wanjiun Liao, "Renewable Energy Aware Cluster Formation for CoMP Transmission in Green Cellular Networks" , IEEE GLOBECOM 2014 , Austin, Texas, USA , Dec. 2014
7. Po-Hang Chiang, Po-Hang Huang, Shi-Sheng Sun, Wanjiun Liao, and Wen-Tusen Chen, "Joint Power Control and User Association for Traffic Offloading in Heterogeneous Networks" , IEEE GLOBECOM 2014 , Austin, Texas, USA , Dec. 2014
8. Tsunghan Wu, Sheau-Harn Yu, Wanjiun Liao, and Cheng-Shang Chang, "Temporal Bipartite Projection and Link Prediction for Online Social Networks" , IEEE Big Data (SCDM) 2014 , Washington DC, USA , Oct. 2014
9. Yao-Hsing Chung, Chung-Ju Chang, Wanjiun Liao, and Victor CM Leung, "Coordination Resource Allocation Scheme for LTE-A Systems with Small Cells of Remote Radio Heads" , IEEE APWCS 2014 , Ping-Tung, Taiwan , Aug. 2014
10. Chen-YiChang, Kun-Lin Ho, Wanjiun Liao, Da-Shan Shih, "Capacity Maximization of Energy-Harvesting Small Cells with Dynamic Sleep Mode Operation in Heterogeneous Networks" , IEEE ICC 2014 , Sydney Australia , Jun. 2014
11. Tsung-Ying Wu, Wanjiun Liao, and Cheng-Shang Chang, "CACH: Cycle-Adjustable Channel Hopping for Control Channel Establishment in Cognitive Radio Networks" , IEEE INFOCOM 2014 , Toronto, Canada , Apr. 2014
12. Shi-Sheng Sun, Wanjiun Liao, and Wen-Tsuen Chen, "Offloading with Rate-Based Cell Range Expansion Offsets in Heterogeneous Networks" , IEEE WCNC 2014 , Istanbul, Turkey , Apr. 2014
13. Po-Han Huang, Po-Han Chiang, and Wanjiun Liao, "Coverage and Capacity Aware Cell Scaling in Green Cellular Networks" , IEEE GLOBECOM 2013 , Atlanta, Georgia , Dec. 2013
14. Yu-Chun Chen, De-Nian Yang, and Wanjiun Liao, "Efficient Multi-View 3D Video Multicast with Depth Image-Based Rendering in LTE Networks" , IEEE GLOBECOM 2013 , Atlanta, Georgia , Dec. 2013
15. Tsung-Ying Wu and Wanjiun Liao, "Time-Efficient Broadcasting in Cognitive Radio Networks" , IEEE GLOBECOM 2013 , Atlanta, Georgia , Dec. 2013
16. Tsung-Ying Wu, Guo-Wei Lin, Po-Han Huang, and Wanjiun Liao, "A Distributed Cooperation Strategy in Cognitive Radio Networks" , IEEE PIMRC 2013 , London, UK , Sep. 2013
17. Yi-Han Chiang and Wanjiun Liao, "Genie: An Optimal Green Policy for Energy Saving and Traffic Offloading in Heterogeneous Cellular Networks" , IEEE ICC 2013 , Budapest, Hungary , Jun. 2013
18. Li-Ming Chen, Meng Cheng Chen, Yeali Sun, and Wanjiun Liao, "Spectrum Analysis for Detecting Slow-Paced Persistent Activities in Network Security" , IEEE ICC 2013 , Budapest, Hungary , Jun. 2013
19. Cheng-Yi Chang, Wanjiun Liao, and Da-Shan Hsu, "On the Coverage Preservation Problem in Green Cellular Networks" , IEEE GLOBECOM 2012 , Anaheim, CA , Dec. 2012
20. Jianwei Niu, Jing Peng, Chao Tong, and Wanjiun Liao, "Evolution of Disconnected Components in Social Networks: Patterns and A Generative Model" , IEEE IPCCC 2012 , Austin, Texas, USA , Dec. 2012
21. Linjiun Tsai and Wanjiun Liao, "Cost-Aware Workload Consolidation in Green Cloud Datacenter" , IEEE CloudNet 2012 , Pairs, France , Nov. 2012
22. Kun-Cheng Chung, Yi-Chun Chou, and Wanjiun Liao, "CAOR: Coding-Aware Opportunistic Routing in Wireless Ad Hoc Networks" , IEEE ICC 2012 , Ottawa, Canada , Jun. 2012
23. Hsiao-Chen Lu and Wanjiun Liao, "Cooperative Multicasting in network-Coding-Enabled Multi-Rate Wireless Relay Networks" , IEEE INFOCOM 2012 , Orlando, Florida , Mar. 2012
24. Sheng-Chieh Wang and Wanjiun Liao, "CodedCM: Cooperative Multicasting for Scalable Video in Wireless Networks" , IEEE GLOBECOM 2011 , Houston, Texas, USA , Nov. 2011
25. Kun-Cheng Chung,Hsin-Chun Chen, and Wanjiun Liao, "Congestion-Aware Network-Coding-Based Opportunistic Routing in Wireless Ad Hoc Networks" , IEEE GLOBECOM 2011 , Houston, Texas, USA , Nov. 2011
26. Chih-Hsiang Tang, Hsiao-Chen Lu, and Wanjiun Liao, "On Relay Selection in Wireless Relay Networks with Cooperative Network Coding" , IEEE ICC 2011 , Kyoto, Japan , Jun. 2011
27. Si-Sang Sun, Yi-Chen Lin, and Wanjiun Liao, "Utility-Based Resource Allocation for Layer-Encoded IPTV Multicast Service in Wireless Relay Networks" , IEEE ICC 2011 , Kyoto, Japan , Jun. 2011
28. Hsiao-Chen Lu and Wanjiun Liao, "Relay Selection Strategies in Cooperative Wireless Relay Networks" , IEEE INFOCOM 2011 (mini-conference) , Shanghai, China , Mar. 2011
29. Hsiao-Chen Lu, Chih-Hsiang Tang, Sheng-Wen Lin, and Wanjiun Liao, "Multi-Carrier Admission Control and Carrier Assignment for IEEE 802.16m Wireless Networks" , IEEE GLOBECOM 2010 , Miami, Florida, USA , Dec. 2010
30. Chia-Hung Chang and Wanjiun Liao, "On Multipath Routing in Wireless Mesh Networks with Multiple Gateways" , IEEE GLOBECOM 2010 , Miami, Florida, USA , Dec. 2010
31. Yean-Fu Wen and Wanjiun Liao, "Resource Allocation with Minimum End-to-End Delay Differential Consideration in Multi-hop Cognitive Radio Networks" , QShine 2010 (invited paer) , Houston, Texas, USA , Nov. 2010
32. Chao-Fong Shih and Wanjiun Liao, "'Exploiting Route Robustness in Joint Routing and Spectrum Alloccation in Multi-Hop Cognitive Radio Network" , IEEE WCNC 2010 , Sydney, Australia , May 2010
33. Chao-Fong Shih, Tsung-Ying Wu, and Wanjiun Liao, "DH-MAC: A Dynamic Channel Hopping MAC Protocol for Cognitive Radio Networks" , IEEE ICC 2010 , Cape Town, South Africa , May 2010
34. Ming-Fong Jhang, Sheng-Wei Lin, and Wanjiun Liao, "C2AR: Coding and Capacity Aware Routing for Wireless Ad Hoc Networks" , IEEE ICC 2010 , Cape Town, South Africa , May 2010
35. Yi-Chin Lin, Kun-Cheng Chung, and Wanjiun Liao, "Coding-Based Scheduling Protocol in Vehicular Ad Hoc Networks: The Scenario of Bus Systems" , IEEE VTC 2010 Spring , Taipei, Taiwan , May 2010
36. Yean-Fu Wen and Wanjiun Liao, "On QoS Routing in Wireless Ad Hoc Cognitive Radio Networks" , IEEE VTC 2010 Spring , Taipei, Taiwan , May 2010
37. Hsing-Shao Liu, Ching-Chia Hsieh, Hsin-Chun Chen, Chih-Hung Hsieh, Wanjiun Liao, Po-Cheng Chu, and Chia-Hui Wang, "Exploiting Multi-link SCTP for Live TV Broadcasting Service" , IEEE VTC 2010 Spring , Taipei, Taiwan , May 2010
38. Hsiao-Chen Lu and Wanjiun Liao, "Base Station and Relay Station Placement for IEEE 802.16j WiMAX Networks" , IEEE GLOBECOM 2009 , Hawaii, USA , Nov. 2009
39. Jin-Jia Chang, Wanjiun Liao, and Ting-Chao Hou, "Reservation-based Directional Medium Access Control (RDMAC) Protocol for IEEE 802.11 Wireless Ad Hoc Networks with Directional Antenna" , IEEE ICC 2009 , Dresden, Germany , Jun. 2009
40. Chia-Hong Chang and Wanjiun Liao, "Revisiting Relative Location Estimation in Wireless Sensor Networks" , IEEE ICC 2009 , Dresden, Germany , Jun. 2009
41. Tehuang Liu and Wanjiun Liao, "Interplay of Network Topology and Channel Assignment in Multi-Radio Multi-Rate Multi-Channel Wireless Mesh Networks" , IEEE GLOBECOM 2008 , New Orleans, LA, USA , Nov. 2008
42. Ming-Fong Jhang and Wanjiun Liao, "On Cooperative and Opportunistic Channel Access for Vehicle to Roadside (V2R) Communications" , IEEE GLOBECOM 2008 , New Orleans, LA, USA , Nov. 2008
43. De-Nian Yang and Wanjiun Liao, "Protocol Design for Scalable and Adaptive Multicast for Group Communications" , IEEE International Conference on Network Protocols (ICNP 2008) , Orlando, Florida, USA , Oct. 2008
44. Iam Kin Chan and Wanjiun Liao, "Adaptive Bandwidth Allocation for TCP Traffic in IEEE 802.16j Wireless Networks with Transparent Relay Stations" , IEEE PIMRC 2008 , Cannes, France , Sep. 2008
45. Tehuang Liu and Wanjiun Liao, "Distributed Contention-Aware Call Admission Control for IEEE 802.11 Multi-Radio Multi-Rate Multi-Channel Wireless Mesh Networks" , QShine 2008 (invited paper) , Hong Kong, China , Jul. 2008
46. Jin-Jia Chang and Wanjiun Liao, "On Medium Access Control for IEEE 802.11 Wireless Ad Hoc Networks With Directional Antenna" , ICCCAS 2008 (invited paper) , Xiamen, China , May 2008
47. Tehuang Liu and Wanjiun Liao, "Location-Dependent Network Performance and Design Strategies for Wireless Mesh Networks" , IEEE INFOCOM 2008 (mini-conference) , Phoenix, AZ, USA , Apr. 2008
48. Chih-He Chiang, Wanjiun Liao, and Tehuang Liu, "Adaptive Downlink and Uplink Bandwidth Allocation in IEEE 802.16 (WiMAX) Wireless Networks: A Cross-Layer Approach" , IEEE GLOBECOM 2007 , Wasthington D. C., USA , Nov. 2007
49. Jeng-Farn Lee, Jei-Ming Chen, Wanjiun Liao, Hsiu-Hui Lee, and Meng-Chang Chen, "A Practical Cross-Layer QoS Mechanism for Voice over IP (VoIP) in IEEE 802.11e Wireless Networks" , IEEE International Conference in Multimedia and Expo (ICME) 2007 , Beijing, China , Jul. 2007
50. Chia-Hui Wang, Mei-Wen Li, and Wanjiun Liao, "A Distributed Key-Changing Mechanism For Secure Voice over IP (VoIP) Service" , IEEE ICME 2007 , Beijing, China , Jul. 2007
51. Wen-Hsing Kuo, Tehuang Liu, and Wanjiun Liao, "Utility-based Resource Allocation for Layer Encoded Multicast Streaming in IEEE 802.16 (WiMAX) Wireless Networks" , IEEE ICC 2007 , Glasgow, Scotland , Jun. 2007
52. Kun-Da Wu and Wanjiun Liao, "Impact of Interference and Medium Access Control on Flow Allocation in Multi-hop Wireless Networks" , IEEE ICC 2007 , Glasgow Scotland , Jun. 2007
53. Kun-Da Wu and Wanjiun Liao, "Interference-Aware Service Differentiation in Multihop Wireless Networks" , IEEE WCNC 2007 , Hong Kong , Mar. 2007
54. Jia-Chun Kuo and Wanjiun Liao, "Estimation Errors of Hop Count Based Localization in Wireless Sensor Networks" , IEEE Globecom 2006 , San Francisco, CA , Nov. 2006
55. Tehuang Liu, Wanjiun Liao, Hung-Yun Hsieh, Ping-Chien Yeh, Hung-Yu Wei, and Yi-Hseuh Tsai, "Toward Ubiquitous and High-Quality e-Learning over WiMAX Networks" , 4th AEARU Workshop on Network Education , Taipei, Taiwan , Nov. 2006
56. Kuangtse Chien, Wanjiun Liao, Feipei Lai, Zesheing Yang, ChungLee Niu, and Albert Ho, "Location-Aware Medical Care in u-Hospitals" , IEEE International Conference on E-Health Networking Applications and Services (Healthcom 2006) , New Delhi, India , Aug. 2006
57. Kun-Da Wu and Wanjiun Liao, "On Constructing Low Interference-Load Topology in Multihop Wireless Networks" , IEEE ICC 2006 , Istanbul, Turkey , Jun. 2006
58. Tehuang Liu and Wanjiun Liao, "Capacity-Aware Routing in Multi-Channel Multi-Rate Wireless Mesh Networks" , IEEE ICC 2006 , Istanbul, Turkey , Jun. 2006
59. Wen-Hsing Kuo and Wanjiun Liao, "Utility-based Resource Allocation for Soft QoS Traffic in Wireless Networks" , IEEE ICC 2006 , Istanbul, Turkey , Jun. 2006
60. Cheng-Lin Tsao, Yueh-Ting Wu, Wanjiun Liao, and Jia-Chun Kuo, "Link Duration of the Random Way Point Model in Mobile Ad Hoc Networks" , IEEE WCNC 2006 , Las Vegas, Nevada , Apr. 2006
61. Jia-Chun Kuo and Wanjiun Liao, "Modeling Forwarding Progress for One Hop in Wireless Ad Hoc Networks" , IEEE Consumer Communications and Networking Conference (CCNC) 2006 , Las Vegas, Nevada , Jan. 2006
62. Yueh-Ting Wu, Wanjiun Liao, Cheng-Lin Tsao, "Epoch Distance of the Random Waypoint Model in Mobile Ad Hoc Networks" , IEEE Consumer Communications and Networking Conference (CCNC) 2006 , Las Vegas, Nevada , Jan. 2006
63. Kai-Chien Chang and Wanjiun Liao, "TCP Fairness in Ethernet over Passive Optical Networks (EPON)" , IEEE Consumer Communications and Networking Conference (CCNC) 2006 , Las Vegas, Nevada , Jan. 2006
64. Kun-Da Wu and Wanjiun Liao, "Interference-Efficient Topology Control in Wireless Ad Hoc Networks" , IEEE Consumer Communications and Networking Conference (CCNC) 2006 , Las Vegas, Nevada , Jan. 2006
65. Wen-Hsing Kuo and Wanjiun Liao, "Utility-based Optimal Resource Allocation in Wireless Networks" , IEEE Globecom 2005 , St. Louis, Missouri , Nov. 2005
66. Jeng Farn Lee, Wanjiun Liao, and Meng Chang Chen, "A MAC-Layer Differentiated Service Model in IEEE 802.11e WLANs" , IEEE Globecom 2005 , St. Louis, Missouri , Nov. 2005
67. Jeng-Farn Lee, Wanjiun Liao, and Meng-Chang Chen, "Proportional Fairness for QoS Enhancement in IEEE 802.11e WLAN" , IEEE LCN 2005 , Sydney, Australia , Nov. 2005
68. Jeng Farn Lee, Wanjiun Liao, and Meng Chang Chen, "Inter-Frame Space (IFS)-based Distributed Fair Queuing in IEEE 802.11 WLANs" , IEEE BROADNETS 2005 , Boston, Massachusetts, USA , Oct. 2005
69. Jeng Farn Lee, Wanjiun Liao, and Meng Chang Chen, "A Per-Class QoS Service Model in IEEE 802.11e WLANs" , Qshine 2005 , Boston, Massachusetts, USA , Aug. 2005
70. Jia-Chun Kuo and Wanjiun Liao, "Modeling the Behavior of Flooding on Target Location Discovery in Mobile Ad Hoc Networks" , IEEE ICC 2005 , Seoul, Korea , May 2005
71. Chong-Wei Bao and Wanjiun Liao, "Performance Analysis of Reliable MAC-Layer Multicast for IEEE 802.11 Wireless LANs" , IEEE ICC 2005 , Seoul, Korea , May 2005
72. De-Nian Yang and Wanjiun Liao, "On Multicast Routing using rectilinear Steiner trees for LEO satellite networks" , IEEE Globecom 2004 , Dallas, Texas , Nov. 2004
73. Jiunn-Ru Lai and Wanjiun Liao, "Modeling User Mobility for Reliable Packet Delivery in Mobile IP Networks" , IEEE PIMRC 2004 , Barcelona, Spain , Sep. 2004
74. Hsi-Lu Chao and Wanjiun Liao, "Fair Scheduling on Ad Hoc Networks with Channel Errors" , IEEE VTC-Fall 2004 , Los Angeles, CA , Sep. 2004
75. Shengyuan Jieng and Wanjiun Liao, "Supporting Non-Adaptive flows by a TCP-Friendly Transport Protocol" , IEEE ICME 2004 , Taipei, Taiwan , Jun. 2004
76. Kai-Chien Chang and Wanjiun Liao, "Modeling the Contention Effect of DOCSIS in HFC Networks" , IEEE ISCC 2004 , Alexender, Egypt , Jun. 2004
77. Jai-Chun Kuo and Wanjiun Liao, "A New Metric of System Resource Utilization in WCDMA systems" , IEEE VTC-2004 Spring , Milan, Italy , May 2004
78. De-Nian Yang and Wanjiun Liao, "Optimizing State Allocations for Multicast Communications" , IEEE INFOCOM 2004 , Hong Kong, China , Mar. 2004
79. Cheng-Yu Hsieh and Wanjiun Liao, "All Optical Multicast Routing in Sparse-Splitting Optical Networks" , IEEE Conference on Local Computer Networks (LCN) 2003 , Bonn, Germany , Oct. 2003
80. Wen-Hsing Kuo and Wanjiun Liao, "Segment-based Code Assignment in High Speed Downlink Packet Access Networks" , IEEE PIMRC 2003 , Beijing, China , Sep. 2003
81. Chin-Hei Chien and Wanjiun Liao, "Self-Configuring RED Gateway in QoS Networks" , IEEE ICME 2003 , Baltimore, WA , Jul. 2003
82. Chang-Jung Kao, Wanjiun Liao, Chin-Hei Chien, and Jen-Chi Liu, "Improvement TCP Performance in Heterogeneous Mobile Networks" , IEEE VTC2003-Spring , Jeju, Korea , Apr. 2003
83. De-Nian Yang and Wanjiun Liao, "Design of Light-Tree based Logical Topologies for Multicast Streams in Wavelength Routed Optical Networks" , IEEE INFOCOM 2003 , San Francisco, CA , Mar. 2003
84. Hsi-Lu Chao and Wanjiun Liao, "Fair Scheduling with QoS Support in Wireless Ad Hoc Networks" , IEEE Local Computer Networks (LCN) 2002 , Tampa, Florida , Nov. 2002
85. Chi-Hong Loi, Wanjiun Liao, and De-Nian Yang, "Service Differentiation in Optical Burst Switched Networks" , IEEE Globecom 2002 , Taipei, Taiwan , Nov. 2002
86. Huei-Jiun Ju and Wanjiun Liao, "Long Packet Deferment in DOCSIS-based CATV Networks" , IEEE International Conference on Computer Communications and Networks (IC3N) 2002 , Miami, Florida , Oct. 2002
87. Hsi-Lu Chao and Wanjiun Liao, "Credit-based Fair Scheduling in Wireless Ad Hoc Networks" , IEEE VTC '02-Fall , Vancouver, Canada , Sep. 2002
88. Huei-Jiun Ju and Wanjiun Liao, "Fast Request Transmission in DOCSIS-based CATV Networks" , IEEE International Conference on Multimedia and Expo (ICME) 2002 , Lausanne, Switzerland , Aug. 2002
89. Chi-Hong Loi and Wanjiun Liao, "Multiclass Wavelength Reservation in Optical Burst Switched WDM Networks" , IEEE International Conference of Communications, Circuits and Systems (ICCCAS) 2002 , Chengdu, China , Jun. 2002
90. Ming-Yu Jiang and Wanjiun Liao, "Family Ack Tree (FAT) Protocol for Reliable Multicast in Mobile Ad Hoc Networks" , IEEE ICC 2002 , New York , Apr. 2002
91. Chung-Rong Kao, De-Nian Yang, and Wanjiun Liao, "Source Filtering in IP Multicasting" , IEEE ICNP 2001 , Los Angeles, , Nov. 2001
92. Jiunn Ru Lai and Wanjiun Liao, "Analysis Study of Reliable Multicast for Host Mobility" , IEEE Globecom 2001 , San Antonio, Texas , Nov. 2001
93. Jen-Chun Chang and Wanjiun Liao, "Conference Trees for Multimedia Multipoint Conferences with Media Gateway Control Protocol (MGCP)" , IEEE ICME 2001 , Tokyo, Japan , Aug. 2001
94. Jiunn Ru Lai, Wanjiun Liao, Jen-An Ke, and Ming-Yu Jiang, "Mobile Multicast with Routing Optimization for Recipient Mobility" , IEEE ICC 2001 , Helsinki, Finland , Jun. 2001
95. Yi-Der Li and Wanjiun Liao, "Improving TCP Performance for Asymmetric Networks" , IEEE ICC 2001 , Helsinki, Finland , Jun. 2001
96. Wanjiun Liao, Jen-An Ke, and Juinn Ru Lai, "Reliable Multicast with Host Mobility" , IEEE Globecom 2000 , San Francisco , Dec. 2000
97. Jen-An Ke and Wanjiun Liao, "Reliable Mobile Multicast Protocol (RMMP): A Reliable Multicast Protocol for Mobile Networks Using Mobile IP" , IEEE Wireless Communications and Networking Conference (WCNC) 2000 , Chicago , Sep. 2000
98. Der-Nian, Wanjiun Liao and Yen-Ting Lin, "MQ: An Integrated Framework for Multicast QoS Routing" , IEEE International Conference on Multimedia and Expo (ICME) 2000 , New York , Aug. 2000
99. Wanjiun Liao and De-Nian Yang, "Receiver-initiated Group Membership Protocol (RGMP): a new group management protocol for IP multicasting" , IEEE International Conference on Network Protocols (ICNP) 1999 , Toronto, Canada , Nov. 1999
100. Wanjiun Liao, "Mobile Internet Telephony Protocol (MITP): an Application-Layer Protocol for Mobile Internet Telephony Services" , IEEE ICC 1999 , Vancouver, Canada , Jun. 1999
101. Wanjiun Liao, "Mobile Internet Telephony: Mobile Extensions to H.323" , IEEE INFOCOM 1999 , New York , Mar. 1999
102. Wanjiun Liao and Victor O. K. Li, "The Split-and-Merge(SAM) Protocol for Interactive Video-on-Demand Systems" , IEEE INFOCOM 1997 , Kobe, Japan , Apr. 1997
---
Patents:
1. with Jei-Min Chen, JengFarn Lee, Chang, Yi-Chang, and Chih-Hsiang Yeh, "Communication Mathod and System of Internet" , US Patent 20090268718, Oct. 2009
2. with 謝智強、蔡宜學、郭文興、劉得煌, "WiMAX 網路群播連線資源分配演算法" , Patient pending, Jan. 2006
3. with Jen-Chi Liu, "VoIP Mobility for IP/Cellular Networks Interworking" , US Patent 6,940,848, Sep. 2005
4. with Victor O. K. Li,, "A System for Interactive Video-on-Demand" , US Patent 6,543,053, Apr. 2003
---
Other publication:
1. with Bao-Jiang Tseng, "IPv6-to-IPv4 SIP Translator 1.0.0" , IPv6 Ready Logo Phase I Silver Medal (01-000437), Nov. 2007
2. Wanjiun Liao, "Mobile Extensions to H.323" , Temporary Document 092, ETSI, TiPHON 13, Bangkok, Thailand, May 1999
3. Wanjiun Liao, "Mobile Internet Telephony: Mobile Extensions to H.323" , ITU-T H.323 Annex-H, May 1999